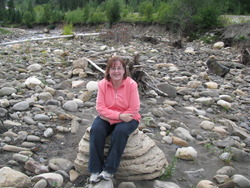 Contact Information:
Lynette Vetsch
Relationship Coach, Life Coach, Team Coach
CMC, CRC, CLC, CPC
I work with couples and individuals who want to improve their relationships and find that special connecting experience with their partners or potential partners.
About Me
I am a Certified Masters Coach with specializations in the relationship, life and parenting areas. I also bring with me 17 years experience in the field of Relationship Management and have been highly trained in various issues that come with relationships.
For me it is not only being able to find that right communication path between two individuals but to find a true connection that brings with it a deeper level of understanding, intimacy and love, while also being able to be your authentic self and not be entangled in each other's lives.
Reviews
Have you worked with Lynette? Tell your friends!
Lynette doesn't have any reviews yet.