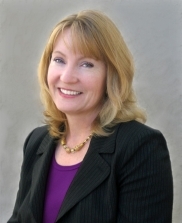 Contact Information:
Margaret Meloni
Performance Coach, Leadership Coach, Career Coach
MBA, PMP
You are a professional who works in a corporate environment. You are probably between 40 - 55 years of age although this is NOT a requirement. You may be a project manager or a technology manager or a senior subject matter expert or senior individual cont
About Me
"We spend lots of time working. Sometimes we see our co-workers more than we see our friends and family. Obviously those interactions make a huge impact in our lives. What happens at work on Friday can stay with us ALL weekend. I believe we can and should make those interactions positive. I believe we all have the power to navigate workplace conflict peacefully. That is why I am here." — Margaret Meloni
No muss, no fuss, no long applications or long term commitments. We talk, we decide what will work best for YOU and off we go. Perhaps you set up regular appointments and we set up a structured program or perhaps you set up appointments when you need them.
A little bit more about me:
Margaret Meloni, MBA, PMP
Margaret Meloni is a people oriented leader with over eighteen years experience in Information Technology. During this time Margaret has performed in multiple roles including: program management office director, program manager and senior project manager.
Margaret works to help project managers and other professionals resolve work related conflict. Her passion is to help people successfully navigate the workplace peacefully. Peace does not mean avoiding conflict or difficult situations it means to handle them calmly and professionally.
She holds a B.S. in Business Administration and an M.B.A. from California State University, Long Beach. She is also a certified Project Management Professional (PMP) through the Project Management Institute.
Margaret is a member of the Project Management Institute Los Angeles chapter where she has volunteered with the communications team and the community outreach team.
Reviews
Have you worked with Margaret? Tell your friends!
Margaret doesn't have any reviews yet.