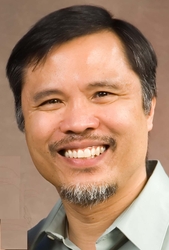 Contact Information:
888-528-8757 or 916-897-6500
Visit Website
Mariano Jauco MA CPC ELI-MP
Business Coach, Life Coach, Career Coach
BS, MA, CPC, ELI-MP
I coach busy and stressed-out clients who are ready to catapult to the next level. I help them get focused, create more time & attract more money to build awesome and thriving careers and businesses.
About Me
Did you know that corporate executives who hire a coach receive on average a 542% return on investment? How would you like to receive even half of that investment?
As a Certified Professional Coach and an Energy Leadership Index Master Practitioner I want that investment for you.
What are the Benefits?
1. You are laser focused and able to navigate any challenge smoothly.
2. You improve your follow-through by setting goals and are more accountable.
3. You find the real you that you never knew existed.
4. You quickly "hit your stride" and develop a set of tools that work for you.
5. You prioritize what is truly important in your life and find time for these activities.
6. You achieve clarity by learning how to put issues in perspective.
7. You are motivated, enthusiastic, and productive as you increase your energy and decrease stress by eliminating distractions and people that drain you.
Why Coaching?
The perfect life for you is one that awakens you and ignites your passions. It empowers you to achieve your committed purpose and to live a successful, prosperous and healthy life. My intention is to provide you with real tangible and practical assistance in overcoming your fears, uncertainties and doubts. You will build confidence and unleash the power within you.
Why Me?
My sole purpose is to help you achieve your personal and professional goals much faster and easier than struggling and working alone. I aim to help you become the person you truly were meant to be. I will help you find more passion in what you do and create more time to do the things you absolutely love and enjoy.
Any Guarantee?
I help clients earn >100% ROI usually within their first 100 days. And with our "100% Money Back Satisfaction Guarantee" there is very little risk for our clients.
What Next?
Schedule a complimentary consultation to help us get better acquainted and see if we're a good match. I guarantee you'll come away feeling refreshed and energetic. Start living your dream today!
Reviews
Have you worked with Mariano? Tell your friends!
I was Mariano's client and loved being coached by him. He has such a calm and warm demeanor that allows the client to feel very safe and comfortable. It is very easy to open up to Mariano, which is a key element in him being able to coach effectively. Once you open up to him he is able to grasp the situation and coach you based on your values to help you reach your goals. I highly recommend him!!
Mariano is very personable with a high level of integrity, work ethic and enthusiasm.
Mariano has a creative approach to problem-solving and is very resourceful. I have greatly appreciated the support and ideas that he shares.
He is very thoughtful and conscientious about his work, is attentive to details and holds the big picture at the same time.
Mariano provided great insight and advice...and was able to quickly understand our challenges... all the while being respectful and understanding.
He is an amazing source of integrity, encouragement, inspiration, and compassion. I endorse Mariano with absolute and utmost confidence.
Mariano was well organized and detailed in our sessions. He helped me identify areas I could improve upon and we worked out a course of action steps.
I hired Mariano as my business coach because our business was losing money. I needed to get more organized and to create more profit. I wanted to improve my leadership skills and help point the company in a new direction. In a short time, we developed a mission statement and I became more accountable in the process. Consequently, my employees were also held more accountable for their work. I quickly figured out where the major issues were coming from and the employees who weren't performing. I made some major changes, took weekly actions and have become a more efficient and effective leader. We're now headed towards longer lasting positive results and not just a quick fix. I would rate our overall coaching experience as a 10 and would highly recommend Mariano.
Your professional coaching and business consulting service provided an excellent foundation for me to grow my business. What I found particularly helpful were the weekly list of goals for the week and review questions for me to assess my progress and plan for future meetings. I believe every business owner can benefit by your coaching services. Whether it's a mature business that needs an occasional checkup or a start-up that is setting the foundations in place for success, I recommend your program. Thank you for your help.
Mariano helped me to set goals that were realistic and challenging at the same time. He was helpful in keeping me accountable to the goals I wanted to achieve, and keeping my enthusiasm up. I have been able to stay on track with the plan I made and with his help I have kept more goal oriented (which was new for me!)
I think that the ELI assessment is a great tool for people who want to take their career and leadership potential to the next level. I took the assessment with an opened mind and answered each question as honestly as possible. With Mariano's help in interpreting the results, I was better able to understand my energy profile. The ELI assessment provided me with great feedback regarding both the areas in which I can improve upon and the areas in which my strengths can be found. Moving forward, I can now focus my attention on the areas identified in the assessment, allowing me to improve upon my leadership potential.
This is to personally recommend Mariano Jauco as a Business Coach. I have had the pleasure of having him work as my business coach. I opened my private practice at the beginning of the year and my business has boomed. I asked him to work with me to increase my client base as well as my business presence out in the community. Since I have started working with him I have doubled my clientele. I also have increased my business presence not only in the community but on the internet as well.
Mariano helped me create bi-weekly objectives to achieve goals in my personal and business life. The coaching sessions gave me a chance to reevaluate not only business but personal goals and trials that I have gone through. This helped me reevaluate my historical beliefs and create new ones that would help me achieve more in all aspect of my life.
I look forward to working with him in the future and seeing my practice continue to thrive.
I am so grateful for the opportunity to work with Mariano...Owning your own business is rewarding but sometimes rough. Mariano asked questions of me and saw things I was unable to see or ask of myself. Those questions led to answers and goals of getting me back to feeling more like myself and in charge of things...He adjusted his style of coaching to meet my needs...While my coaching sessions began more on my personal life, he also helped me build business goals. My personal goals of enjoying and bringing balance to my life are tied directly to how much time I spend at work building my business. When he helped me identify the most time consuming things at work and how to manage them, I found I could spend less time worrying about things and more time doing things!
Over the past 6 months I have gone from feeling overwhelmed to more in control. There will always be moments of craziness in owning your own business. But Mariano's ideas and recommendations will stay with me and help me build on the future. Thank You.
Thank you for the kind words and for sharing your heart. Its true no matter where we are at this moment in our life there is always something to be grateful for. God is good and he blesses us with more than money he blesses us with friends like yourself. He made you special and unique so you can give that part of yourself to others. Its a gift from God! Thank you for giving a gift that keeps on giving. I'm thankful for you and the help you gave me last year at this time. You helped me stop and reflect on my goals for this year. I look back and I hit my target. I will be evaluating things again for next year and hopefully do better yet! But thank you Mariano for your heart and spirit!
Working with Mariano helped me to identify and meet weekly objectives, stay on track with my intentions and goals, and achieve more than I would have otherwise. There is something very valuable about being accountable to someone who cares about your success and is also willing to challenge your assumptions and beliefs so you can move towards what you want. Mariano was also generous in sharing his own experience and resources. Thank you, Mariano!
I highly recommend Mariano Jauco as a Professional life coach. I have personally seen Mariano in action speaking to our Business Professional group several times and he is a focused, intelligent, and full of great ideas. Mariano can help you prepare a short & long term business plan. And he is a real nice guy