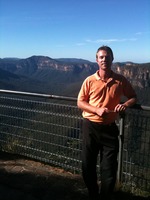 Contact Information:
Mat Howe
Performance Coach, Health and Fitness Coach, Life Coach
B.App.Sci (Sport Psychology)
I coach golfers and soccer players with specific individualised mental training packages so they can achieve their dreams in the most enjoyable, fastest way possible.
About Me
I believe that working hard, simple and smart is the answer to you achieving your sporting dreams. I help you work out training methods that work for you. In coaching sports people over the last 10 years i have found that everyone has a unique puzzle to solve which opens success for them. Some people need to do the opposite of what others need to do to achieve the same results.
I feel my clients have been successful largely due to my genuine honest approach and ability to relate to what they are going through due to my passion for golf, soccer and success in life.
Reviews
Have you worked with Mat? Tell your friends!
Mat doesn't have any reviews yet.