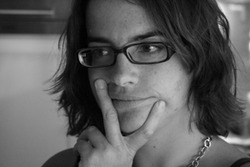 Contact Information:
Mirka Hirsch
Leadership Coach, Life Coach, Executive Coach
Associate Certified Coach (ACC) is an introductory coaching credential issued by the International Coach Federation (ICF), the world's largest governing body for coaches.
Minimum requirements for ACC credential:
60 hours of coach specific training
10 hours of working with a mentor coach
100 hours of client coaching
8 clients
understands and abides by the ICF code of ethics
demonstrates advanced skills requirements based on the ICF coaching core competencies
BA, MA, CPCC
My ideal client is between 25-40 years. If you want to grow into your full potential, struggle with self esteem or want to reconnect to your passion, I am ready to help you grow. Are you?
About Me
In my working life I have experience in corporate business and worked at an university. During my work I realised that my personal strength is in coaching people: I appeared to be able to touch the sore spot. This recognition led to my taking a coaching course at The Coaches Training Institute (CTI) which resulted in my certification with CTI.
I own a coaching practice which I call FSG Coaching (Fingerspitzengefühl). With this feeling I want to invite clients to look in the mirror and reflect on themselves, at times rigorously and confronting, but always in a safe environment. Coaching is about feeling the nuances. In my approach I do not avoid entering into a tough conversation - if you want to achieve a lot, you should have the courage to work hard.
In addition to working in my FSG coaching practice, I also work as interim manager in the non-profit industry, because I consider it important to keep in touch with the daily shop-floor routine.
I coach in English, German and Dutch (phone and in-person).
Reviews
Have you worked with Mirka? Tell your friends!
At first I was skeptical about coaching: I could not imagine how 45 minutes on a telephone with a person both 24 years my junior and a continent away, could possibly be helpful. But Mirka was extraordinary from the start.
Mirka crosses continental and any age-differences: In addition to her high intelligence, she is gentle and sensitive, to a sigh, and tone of voice; patient with what I was willing or not willing to explore; and has a great, great sense of humor!
Within the short time that a telephone conversation permits, she helped me to give name to my demon(s), and imagine "it" gone. She also helped me to describe in very real terms how it felt to be 'stuck," and then guided me out of that into my own imagining of some peace.
As a result of this coaching, I am no longer obsessed by a particular situation, but I realise that I always have the power of choice. Mirka always maintains her integrity. She is very observant and she puts her heart and soul in the coaching.
As a result of the sessions with Mirka I have become more deliberate and therefore more independent. With more deliberate, I mean for instance that, when dealing with important mail messages and in meetings, I take time to think before I make any statements. If someone makes a request, I no longer agree directly or blurt out anything that comes to mind. I first deliberate. I have become more conscious of my own role and responsibilities. Mirka has assisted me achieving this by asking relevant questions and leaving it to me to decide on my attitude.
Characteristic of Mirka's style of coaching is that she is open-minded and that she keeps on asking questions. I have never experienced Mirka to have a coloured view on things. This neutral attitude does not mean that Mirka strikes you as impersonal. On the contrary, she strikes you as someone who is very much involved and who enjoys talking to you.
Mirka made me look at the possibilities from different angles - what would I like about the job, what would I dislike. Looking at it from a different angle, made it easier to make a choice.