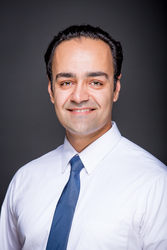 Nader Mowlaee Los Angeles, California
Career Coach, Leadership Coach, Performance Coach
LinkedIn Networking Coach | Engineering & Technology Job Search Coach
My Mission is to Motivate Confidence in Engineers & Help Job Seekers Get Hired Faster. My goal is to educate and encourage engineers to leave their fears behind and become their own greatest version.
Details

Los Angeles, California 90731
310 418 3936
Send Message
Hourly Rate: $100 to $200 US Dollars
About Me
I Help Engineers Improve their Mindset, Create Job Search Strategies and Take Calculated Actions in order to Create Positive Results in their Career & Life.
► Job Seekers must implement these 3 principles to get hired fast:
❶ Find, Attract and Engage the hiring managers.
❷ Ensure employers Know, Like and Trust them.
❸ Follow Up frequently so employers Remember them.
Job Hunting Has Changed in the last 10 years. According to Jobvite Index Research, the largest group of new employees (39.9%) are hired through Employee Referral Programs and they are also hired 55% faster!
As always relationships come first; networking is the best solution and the #1 strategy to develop. Job Seekers must communicate their Unique Value Proposition with hiring managers and position themselves as Subject Matter Expert and Problem Solvers.
► The First 3 Strategies to Implement are:
1) Use LinkedIn as a Data & Information Acquisition Tool - Learn about employers before approaching them, so you can get their Attention and gain their Interest fast.
2) Use LinkedIn as a Personal Branding & Marketing Tool - Clearly define who you are and what you do, and confidently communicate whom you want to work for, and Why.
3) Use LinkedIn as a Follow-Up Tool - Consistency is key to success. No one will believe in you if you aren't confident enough to follow up regularly.
♦ Not getting job interviews?
♦ Need a resume that works?
♦ It's taking too long to get hired?
♦ Wasting time applying to jobs online?
♦ Losing confidence in the job market?
♦ Graduating soon and not sure what to do?
I SOLVE THESE PROBLEMS!
Engineers I coach get Hired in 4 - 6 Weeks. That's 5X Faster than 2016 BLS National Average of 26.3 weeks.
Engineers LOVE working with me because, as an engineer, I've been recruiting & hiring engineers since 2010 and I know exactly what hiring managers want.
Looking forward to connecting and helping you create a successful career in 2017
Reviews
Nader has 46 reviews.
My first contact with Nader was through LinkedIn and eventually I found the chance to be mentored by him. He guided me through training sessions how to represent my skills and expertise, as well as how to do the job searching with the highest efficiency. As a professional career coach with a background in engineering, he understands engineering market and his clients needs very well. He is so talented and is absolutely dedicated to his client's wants and needs. He made a significant difference in my path. To make a long story short, I can say just one sentence about him:
He is Awesome!

Arash Kanani PhD, Civil Engineer - MSR Solutions, Calgary AB
Working with Nader is easy. Not only he is talented but also knows what he knows and what he can offer. He has a thorough dominance over the tolls and abilities of LinkedIn and can show you some aspects of it you didn't ever noticed. You can feel his intelligence while working with him and it gives you a sense of comfort that "you are where you should be"!

Amir Abolhassani, Process Engineer - Novozymes BioAg, Saskatoon SK
Nader guided me through training sessions how to use his innovative and effective methods of networking as a great key to open the hidden job market., as well as how to deal with job searching in an effective manner. He is a talented coach and recruiter that completely understands the engineering market. He is really updated with engineering market.Furthermore, He is really supportive and encouraging towards your targets. I strongly recommend him as a great coach.

Kia Kokabizadeh, GeoTechnical Engineer - SNC-Lavalin, Toronto ON
Nader is a highly experienced recruitment consultant. He is fully dedicated to his client's wants and needs. Through our training sessions, I learnt how to effectively represent my skills and expertise. I also got familiar with the hidden job market concept, powerful communication methods and building up a professional network. The key lessons I learnt from him are being confident and right to the point when communicating. I would definitely recommend Nader to anyone who wants to make a big career move.

Ehsan Samadani PhD, Post Doctorate fellow - Motion Research Group, Waterloo ON
I took LinkedIn Training with Nader. It was supposed to be only 1 hour; but Nader generously spent 3 hours with me to improve my LinkedIn profile and resume, which look more professional now. If I want to highlight only two things that I learnt with Nader's help, it is being right to the point and confident when communicating with people. I have just started with Nader and he is very supportive and responsive. I highly recommend him if you want to be simple but sharp and professional.

Mohsen Ebrahimi PhD, Associate Research Fellow - Centre for Water Systems, Exeter UK
I have the pleasure to work with Nader Mowlaee as my Career Coach. We worked together to utilize better LinkedIn and build a strong professional brand, as well as improving my results through advanced networking tactics. Nader has excellent interpersonal skills and an in-depth knowledge of his profession that helped me to achieve positive results immediately. He is hard working and dedicated to his clients, details oriented and easy going person to work. His impressive assistance motivated me to recommend him to my friends and colleagues. My best wishes for his future endeavours.

Hrishikesh Das Gupta, Project Coordinator - Solar Brokers Canada, Toronto ON
Nader is a true person,supportive and technical counselor who understands the needs of his clients. I had the pleasure of working with Nader. I was impressed by his abilities and skills. He has an extensive network of talented professionals from multiple industries. He is true team player and a collaborative colleague make his a professional and an expert in Recruitment. It is my utmost pleasure working with Nader.

Shahram Shadvar, Quality Assurance Chemist - ATS Health & Beauty Care, Toronto ON
Nader did more than Career recovery for me, he spent time more that what he promised with patience and kindness, he really cares about a client more than he should. He helped me to understand my ability better and present my knowledge in professional way in my LinkedIn Profile and Resume. Really appreciate your help and support Nader. Wish you more success.

Sara Sadr, Water Quality Analyst - Regional Municipality of York, Toronto ON
When you talk about Nader it is about trust, Nader is honest & trustworthy professional. He gets into your shoes and has an extreme urgency of fulfilling your needs on or before time. Nader is an expert in resume development. I would recommend Nader to anyone who is new to Canadian market.

Neil Sagar MBA, Procurement Analyst - Acklands Grainger, Toronto ON
Nader is a talented, innovative and hard working professional.He can easily create reciprocal relationship with his customer in an effective manner and respond to their request in a best possible way. I would highly recommend as a young professional who is consistent and confident and time oriented professional and distinguished himself far from his age.

Aidin Hariri, Project Engineer - Cole Engineering, Toronto ON
Nader coached me on Job Searching Strategies, which made lots of differences. Prior to working with Nader my LinkedIn profile was not ready for approaching employers and my LinkedIn Summary was unprofessional and my resume was based on duties only. Nader made a Result-based resume for me and my LinkedIn profile has the best introduction to my background and presents my strengthens so well. My LinkedIn profile has so many viewer from clients and head-hunters now and is based on my accomplishments and clearly communicates my Values to the employer from their own perspective. Fortunately, working with Nader helped me gain my current position and move from a Senior Structural Engineer to a Project Manager. Furthermore, Nader is helping me to set up my blog and make connections in my social networks. I deeply appreciate the assistance Nader provided me and I'm positive he can help other job seekers gain clarity in their short and long term career goals.

Farid Ghorbani P.Eng, Structural Engineer - Canadian Solar, Toronto ON
I have connected this Nader on LinkedIn when I was struggling to get my feet's into Canadian Job Market. Nader then took control of my job search and started coaching me. After having couple of telephonic sessions he guided me how to sale my profile in the market, how to approach to the employer with appropriate follow-up which helped me big time to establish myself in the North American Job market. His communication skills are amongst the best I've came across and some of the fastest responses to phone calls and emails. Nader is a professional, enthusiastic , result-oriented and dedicated career coach cum friend who will go out of his way and help you out.

Pralad Salvi, Technology Services Associate - SickKids Foundation, Toronto ON
My first contact with Nader was through LinkedIn, I found him to be helpful and friendly. He coached me to upgrade my LinkedIn profile taken by a training course.
My last resume was base on responsibilities and skills so he taught me how to arrange the structure of my resume. Also, I have learned how to approach the company's directors and find a job in the hidden market. My new profile makes me confident in my job search and networking.

Siamak Farokhzad P.Eng, Structural Engineer - Polar Racking, Toronto ON
I have connected with Nader off and on over the past 5 years for his career development advice and expertise in building strong professional networks. His vast knowledge, ability to think outside of the box and personable approach have been of great benefit to me. From selling your personal brand to staying active within your professional community, he has always taken the extra step of considering his client's personality. He not only has a vast array of his own methods to advance his clients' in their career, but he also builds on his clients' personal viewpoints and works with them in a professional and concise manner. I am confident in Nader's strong capabilities in the recruitment and career advancement field, and I am sure he will continue to instill longevity in the career paths of many others.

Justin Awoyomi P.Eng, Area Manager - The Boiler Inspection & Insurance Company of Canada, Toronto ON
I started my job search with recruiter agencies and through job websites. At first, it was challenging to enter the job market due to an oversupply of talent and not enough jobs available. Then, I started working with Nader. I learned how the job market operates and the techniques on how to get back to work faster. Most importantly, I learned how to secure strong relationships with the potential employers. Nader is passionate and honest professional. He made my job search so easy with positive manners. He is a dedicated career coach and always willing to help others. It was a pleasure working with Nader and I would recommend his valuable services.

Shirin Poonawala, Lean Six Sigma & Quality Engineering Specialist - SCIEX, Toronto ON
In any business 'transaction', success depends on winning trust of party you are dealing with than any other thing. Nader won my trust as a professional while working on my profile. He is someone who can read candidate in totality. Following his advice, suggestion and ideas have helped may candidates to secure right job. It was pleasure and fun working with him on my profile. He has very excellent skills to build life long relationships. In-depth industry knowledge coupled with strong apathy for clients makes him best career coach. I wish you best luck Nader for your professional life ahead!

Jay Gawde MBA, Business Strategy Lead - Azim Capital Corp, Toronto ON
I have been working with Nader for couple months regarding my recruiting process. I met and worked with many advisers but Nader is the first people I will brief for a role. He will always take the time to understand the type of job you search and also for the firm that you have experience in. As a life changing recruiter and adviser, He is always personable and professional to work with and I particularly like to appreciate his efforts and aims regarding my employment process.

Amir Kadivari, Senior Mechanical Designer - CHA Consulting, Toronto ON
I connected with Nader over a year ago in 2014, I found Nader to be a trustworthy professional who is very passionate in helping his clients create a professional based value proposition that will market them in their career. Nader worked with a time frame to help me land the job I wanted. You can count on Nader to deliver on his promise. I will work with Nader again in the near future.

Adi Adiele, Staff Geologist - Kleinfelder, Calgary AB
During time he was coaching me to find a better job he was responsible, accurate and honest. As someone who cares, he always tried to help and without any hesitation provided all the information I needed. This gave me feeling that I am working with the right person.

Kaveh Raeesi, Manufacturing Project Engineer - AMZ Design & Installation, Toronto ON
Nader is a talented professional whose expertise and wisdom are critical in times of career transition. He is a high-energy and positive individual, and is absolutely dedicated to the successful placement of his client. His knowledgable insight and creative input will help you strategize a path back into the workplace. Thank you Nader for everything.

Ahmed Mazid, Process Engineer - King Industries, New York NY
Nader is a dedicated, honest and helpful consultant for job seekers and those who are looking for new challenge. Nader's guidance for me was wonderful to enrich my resume and made me ready for my new job. His proactive method fits to those, who have planned their career path and their professional future. I found Nader not only professional, but also friendly and trustworthy. I recommend Nader to who ever wishes to climb his carrier ladder.

Masoud Ronaghi, Maintenance Planner - Apotex, Toronto ON
I have been knowing Nader since almost a year now and can definitely say that this guy knows when he talks about 'JOBS'. He has been in this sector for a while now and uses very efficient and full proof methods for helping anyone find a job. He comes up with definite plan for each individual right from making a perfect resume upto giving an personal interview. He helped me bringing best out of me and present it to employer when he demanded. I met Nader when i had my degree in bag but wasnt able to present them to employer. Nader made me confident in person and on paper and i landed with a job in my field!

Siddharth Bendale, Application Engineer - Grundfos, Toronto ON
During my unemployment last year, Nader coached me on my LinkedIn profile and resume improvement. Nader's positive attitude and being ready to help without any expectation was very impressive to me and unforgettable. Although Nader was out of country for a short period of time but he did not mind to spend time with me on the phone for hours providing feedback on my resume and LinkedIn profile. I sincerely appreciate his help which motivated me on my job search that resulted on finding a great job at excellent company that I am proud to work for. I highly recommend working with Nader.

Javad Zabihi, Process Engineering Manager - Geo. A. Kelson, Toronto ON
I have known Nader since almost 3 years ago when I first contacted him to help me build a powerful LinkedIn network. Nader is a great career advisor and has deep knowledge in engineering job market. He taught me how to create an online professional brand that could help me land my first job in Canada. I recently contacted Nader to make a career transition. I have never met a career advisor being so generous about his time and energy Like Nader. Nader taught me how to effectively deal with hiring managers and also how to handle multiple interviews. As a knowledgeable career coach and engineer who possesses a can-do attitude, Nader is a pleasure to work with. I strongly recommend Nader if you are looking to advance your career.

Alireza Masoudian, Automation Engineer - TechCon Automation, Toronto ON
Nader is a professional LinkedIn trainer and career coach with excellent job market knowledge and engineering experience. He worked with me to develop my personal branding strategies and networking techniques, and I definitely learned a lot from him. I was surprised at the positive results that I saw after using his methods and his continuous support. I am certain that the networking and branding strategies that I gained from our sessions will be helpful in my future professional endeavors, and I believe that his extensive knowledge, passion, and commitment to his work are what make him a successful consultant. If you are looking for someone to guide you through your networking and career search, I highly recommend you to get in touch with him.

Sima Seidi PhD, Microgrid Specialist - Tetra Tech, Toronto ON
It is short time that I started working with him. I already knew Nader as a coach of one of my successful friend. His unbelievable skills on updating Linkedin profile, after just one week got two job offer for me. He is always promptly available for helping me to communication with recruiters and clients. I am really lucky that I have his kind support and help and I really appreciate his unique skills and experience which gave me more confidence in my career development.

Emma Ghasemi PMP, Construction Estimator - JAG Building Group, Toronto ON
I met lately a lot of professionals in career recovering, but none of them had Nader's skills and obviously the impact his approach had on my own career. Despite the confidence of many years of experience and of all I learned in the last months l couldn't land the job I was hoping for. Enthusiastically using his vision on social image that should represent one's professional achievements and aspirations, Nader helped me to make my portfolio speak for me. He also helped me to build the right professional network, to reset my goals and focus on results. Thank you Nader, in a complex economy landscape your help was essential to get back to work faster and be a part of a new and exciting project, and a great team, which just a month ago looked like the impossible dream.

Peter Buchsbaum P.Eng, Process Engineer - Conavi Medical, Toronto ON
Nader is my preeminent career recourse since the day I landed in Canada.
His extensive knowledge & skills in recruiting, career counseling, resume writing/screening and pleasant nature always helped me to achieve my intended career targets. He is innovative, enthusiastic and focused professional. I will strongly recommend him to anyone looking for career guidance or move.

Navdeep Jassi P.Eng, Product Designer - Litens Automotive, Toronto ON
Nader is definitely one of a kind. He helped me find a career with an organization that matched up with my professional skill set perfectly. He is enthusiastic and professional in providing recruiting services to help his clients meet their career objectives. He is honest, reliable, and objective. He is a great person to work with, who really cares in helping others in all aspects of the recruitment stage.

Manjit Sond, Projects Engineering Specialist - Bombardier Aerospace, Toronto ON
I worked with Nader as my career coach. He is very smart, detail oriented and helpful trainer. He will help you to learn networking from scratch and will make you a networking expert. Nader is always approachable and quick to respond which makes him an exceptional career coach. If you want someone to guide you to learn networking Nader is the person you should reach.

Anirban Palit, Network Engineer - Linkpro Technologies, Los Angeles CA
I met Nader, on LinkedIn during one of my job searches. Nader immediately reached out with helpful comments, downloads and coaching tips. He provided key issues related to my profile, and provided his professional opinion how my LinkedIn profile may be viewed by recruiters. Nader's timing could not be better. I talked with him on the phone, and found him to be easy to talk to and supportive. It was as if we have known each other for years.

Max Lopez, Operations Manager - Vortex Systems, Albuquerque NM
I recently worked with Nader for a month for developing my social networking skills. He is a talent, professional and detail oriented trainer. He can guide you through the networking process with effective and efficient strategy. Working with Nader will make you learn far more than networking itself. It's been a long time I haven't found my true passion and motivation for your life goal. A thoughtful, considerate and intelligent mentor.I will always appreciate everything he had taught me and look forward to working with him again

Robin Chang, Mechanical Engineer - Toronto ON
I have been working with Nader for a month as my career coach. He has in-depth understanding, knowledge and experience on the job market and the networking strategy. His strategy is very helpful, effective and made me regret that I didn't talk to Nader earlier. His advice always motivates me during the job hunting and keeps me on the right track. This one-month experience is a lifetime treasure for me. For those of you who is struggling but confused in the job market, I will definitely recommend Nader.

Tsuyoshi Yokoyama, Machine Design Engineer - Summo Corp, Toronto ON
I worked with Nader for 2 months. He is helpful a lot and I learned a lot from him. He is a caring, inspiring, and full of ideas. When I feel a little bit down he reminds and inspiring me about my success. Also, he always motivates me to perform better and to learn from my mistakes. We become very good friends. He always makes a room in his schedule to response to my question or to advise me.

I am very glad that I hired him as my career coach because I believe that he is the best in the field and how showed me the right approach and path to follow.

Mohammed AlJaser, Software Engineer - Pittsburgh, Pennsylvania
I recently worked with Nader and he helped me to improve my networking skills and also helped me to find out the way to reach out experienced people in my field.
It really surprised me to know that there are different techniques in networking that can help an engineer to pursue his career in well-established firms under supervision of experienced experts.
At the end I should mention it was a great pleasure working together with Nader. He makes me confident in my career and job search.

Pouya Pourbeik PhD, NDT Concrete Specialist and GPR Engineer - FPrimeC Solutions, Toronto ON
I have known Nader Mowlaee for One month, however, it seems though I have known him for quite a long time. His mentoring skills are superb, I have asked his expert consultancy on my CV and after being some modifications done by Nader it turns out now people are willing to talk to me before it was they just look at my CV and no response. His advice on networking on LinkedIn are excellent. Following his advice now Professionals are willing to contact and share thoughts with me. I recommend Nader Mowlaee 100% for seeking any career advice.

Master Jaffery, Environmental Engineer - Toronto ON
Working with Nader has thought me so much more than job hunting techniques. It's been about finding your true passion, learning to be proactive and knowing you are in charge of your CAREER. It's about looking forward to the next day and feeling inspired by those who are inspiring.

Nader is not only a great career coach but an outstanding mentor whom I had the pleasure to work with since August 2016. Nader is very insightful and intelligent. Aside from his patience and positive outlook, what makes Nader a unique coach is that he truly cares, puts thought into the help he offers and is always available to provide amazing and additional support. I cannot thank him enough for all he's taught me so far and look forward to all I am still to learn from him.

Negin Balaghi EIT, Process Engineer - Conavi Medical, Toronto ON
I am honored to have met Nader Mowlaee through LinkedIn a few months ago. Our relationship started with a simple connect request. Since then, we have sent many messages, tagged each other in many posts, and even spoke on the phone.

What resonated with me about Nader was that he wasn't just posting his opinion for people to hear. I began to notice that each comment or post he created, offered true value to the reader.

Why? Because Nader is knowledgable and passionate about engineering, coaching, and networking via LinkedIn. His love for helping others and vast experience make him one heck of a guy. I definitely recommend sending him a message. From my experience, he is an amazing connection to have.

Mike Podesto, Lead Recruiter - Allegis Group, San Francisco Bay
Nader is super helpful and resourceful person. We have a Skype meeting for 30mins to prepare me for job hunting. When I had an interview later and he just sent me an interview guideline immediately. He is a very good mentor, I definitely recommend him for any job hunters.

Sofía Loh, Coach & Community Organizer - Barcelona, Spain
I recently worked with Nader to improve my networking skills on LinkedIn and job search strategies. I found Nader as a proactive person with unique interpersonal skills in finding strengths of people and directing them towards a lucrative networking approach to connect with new people. It might seem cliché, but true that Nader is a really professional, honest, punctual, hardworking, and inspiring individual. What I like most about Nader is his honesty in giving you constructive criticism. His broad technical knowledge is also an asset when you try to explain your hard-core technical skills to him. He helped me to effectively highlight both technical and soft skills on my profile. On top of that, he guided me to grasp a new point of view of networking and to be able to actively express myself in different environments based on my communication and technical skills. I strongly recommend Nader to anyone who wants to learn modern networking skills.

Ali Tabatabaei PhD, Application Scientist - Systems for Research Corp, Toronto ON
Nader is a professional career developer with profound experience in the job market. He guided me through training sessions how to represent my skills and expertise in the professional style. Fortunately, it was easy to explain my technical background for him as he has a mix of technical knowledge and job market experience which make him a successful recruitment consultant.

Vahid Nazari PhD, R&D Engineer - Bluewrist Robotics, Toronto ON
Nader has been a great help offering his advice and expertise in demonstrating on how to build strong professional network. His extensive knowledge and ability to think outside of the box offering his personable approach has been of great benefit to me. Nader presented a strategic marketing approach that was successfully in helping me in creating a personal brand. He will always take the extra step of considering his client's personality before offering a solution. He has helped me build my personal viewpoints and worked with me in a professional and concise manner. I am confident in Nader's strong capabilities in the recruitment and career advancement field. He was always available and willing to help me build a career path. Nader is very optimistic and full of positive energy and I would recommend him with no hesitation!

Angelo Russo, Service Desk Manager - CompuCom, Toronto ON
I have met Nader through linked in while i was so disappointed to find job. After having couple informative sessions together, he guided me to find out what kind of job positions are adequate for me according to my interest, knowledge and experience. Moreover, he helped in finding the ways to reach out the specific people that are responsible for hiring me. Beside that he is a good motivator and always push me forward and always told me never give up. it was a great opportunity for me to know him and having him as my mentor.

Ailar Sani, Field Engineer - Aecon Group, Toronto ON
Nader's creative thinking, in-depth profession knowledge, positive can-do attitude and drive as a professional career coach made him an absolute pleasure to work with. During the past month, Nader has coached me to build a strong professional brand and design advanced networking strategies. His strong engineering knowledge as well as outstanding recruiting skills helped me to improve demonstration of my skills and expertise significantly. As a coach, he is patient, smart, to the point, and always available to support. If you ever decide to achieve better career opportunities, do not hesitate to contact him.

Farhad Imani, Research Engineer - BroadbandTV, Vancouver BC
Nader's creative thinking, in-depth profession knowledge, positive can-do attitude and drive as a professional career coach made him an absolute pleasure to work with. During the past month, Nader has coached me to build a strong professional brand and design advanced networking strategies. His strong engineering knowledge as well as outstanding recruiting skills helped me to improve demonstration of my skills and expertise significantly. As a coach, he is patient, smart, to the point, and always available to support. If you ever decide to achieve better career opportunities, do not hesitate to contact him.

Farhad Imani, Research Engineer - BroadbandTV, Vancouver BC
I have had the pleasure of working with Nader Mowlaee for the past 2 months. Nader is always hard working and dedicated to recruiting initiatives. I have found Nader professional and knowledgeable in his dealings with candidates and colleagues. His depth of knowledge in the recruiting profession, along with his personality always leads to the best possible outcomes for everyone involved.

Amir Ghatefar, Engineering Research Associate - SIMTReC, Winnipeg MB