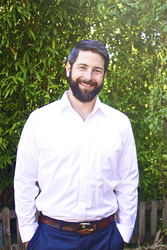 Paul Kuthe Portland, Oregon
Performance Coach, Life Coach, Executive Coach
Hypnotherapy Certification, Tetrakey Master Trainer
At Tributary, we work together with business and life coaching clients to enhance performance, increase effectiveness and improve outcomes for professionals in an ever demanding and competitive world.
About Me
Paul launched his career as a professional 'action sports' coach and athlete developing and managing programs for a leading company in his field. It was during those adventures that he learned the importance of coaching, commitment, and operating in the moment with intense focus and determination while simultaneously managing fear and self-doubt. The natural world can be one of life's greatest teachers if you 'attend class' on a regular basis.
He's started paddling some of the most demanding rivers anywhere at a young age. Soon after moving to Oregon he was making appearances in numerous film projects taking him to the very brink of what can be done in a sea kayak for National Geographic. He was asked back time after time as a guest coach at the top international symposiums in the years to follow. Paul served as a Marine Technical Advisor to Paramount Pictures and made appearances in national television ad campaigns for companies like Keen Footwear and Tampax. He even worked a day on the set of the popular TV show 'Portlandia' personally coaching actor Fred Armisen and serving as an expert consultant.
Paul long considered his greatest achievement to be carving out a successful living in this crazy business that allowed him to spread the joys of paddling to people from all walks of life, while creating positive change for both the individuals participating in the sport, and the waterways we all love and depend on.
Paul launched Tributary Coaching LLC to bring his knowledge and coaching skills to the business world creating positive change in the lives of professionals striving for the same sort of success and happiness. He and everyone here at Tributary Coaching LLC is driven to help people thrive while finding happiness and renewed purpose in their lives.
Paul is a TetraKey qualified Lead Trainer and Performance Coach with over two decades of coaching and training experience.
Reviews
Paul has 3 reviews.
" Paul's style of coaching is perfect for me. His patience, humor, and creativity in working around my mental blocks is incredible. I have had a lot of coaching from him over the years... I always come away with more confidence and skill than I arrived with. I have also observed him coach my daughter and my boyfriend and seen his style dramatically shift with the different needs of the student."

Kristin Wright Developer III at Hewlett Packard Enterprises
"...No matter how frustrated we got, he was there with a smile encouragement and yet another way to try and make it happen. He was so creative- the best teacher ever and as a coach he was reassuring yet constantly helping us to exceed our limits and find new challenges..."

Jane Lundberg
"Paul continues to inspire and challenge me and all his students. Few coaches match his skill and passion. His ego is small and his enthusiasm is huge! His biggest asset is his respect and admiration for all his students!"

- Hays Witt