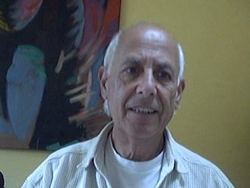 Contact Information:
Peter Marcus
Life Coach, Entrepreneurship Coach, Team Coach
MBA
My coaching is based on a clear understanding that this is work and with that, together – we will uncover some truths and explore possibilities.
About Me
My approach with my clients is one of listening, and a space for openness and expression. I offer honest, thoughtful and respectful feedback; along with some humor, compassion and guidance. I support clients discover and use their own existing resources, open up their thoughts explore the ideas they have and in sharing experience to enhance their well-being today, in this moment of time.
Reviews
Have you worked with Peter? Tell your friends!
Peter doesn't have any reviews yet.