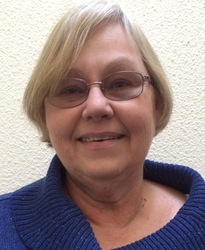 Regina Skarzinskas Beaverton, Oregon
Life Coach, Family Coach, Career Coach
MPH (Master of Public Health) Emory Univ School of Medicine , PSYCH-K Facilitator, Certified Infinite Possibilities Trainer
I coach clients experiencing a change in their lives by replacing their limiting beliefs with those that serve them better. Unstuck and untied, they are inspired to create a wonderful new tomorrow.
Details

Beaverton, Oregon Beaverton, Oregon
(503) 970-9538
Send Message
Visit Website
Hourly Rate: $150 to $250 US Dollars
Gender: Female
About Me
Do you sometimes feel as if life is taking you for a ride? Do you seem to always be responding to circumstances rather than creating opportunities? Are you a new graduate struggling with where life will take you next? Or perhaps, you have spent far too much time "shoulding" on yourself? I "should" do this, I "should" feel this, I "should" avoid this situation. And the most critical of all, I "should" be able to do this myself!
When life is swirling around you, it's sometimes difficult to sort out the important pieces from the distractions. Most often we start from the outside. Based on unfounded limiting beliefs we sort and prioritize those things around us all the while surrounded by exhausting distractions.
My clients start from the center. By identifying their touchstone, their personal standard from which all decisions and actions flow, they learn how to:
Identify limiting beliefs and understand how they influence your perception of life experiences
Replace beliefs that do not serve them with positive, empowering beliefs
Use contrast to identify what they do want in life.
Build their own toolbox of techniques and skills to identify action steps towards their life goals, keep their emotional vibration in tune with their desires, surf the waves of contrast and deconstruct their message.
I have decades of experience in personal, child and career development as a coach, parent, mentor, teacher and volunteer. I have worked with life's adventurers and entrepreneurs of different ages and personal circumstances. I can help you cut through the fog of frustration and eliminate those obstacles which are keeping you from becoming the best YOU, that you can be.
Are you ready to untie your 'nots'? Find out how we can work together to create the life you were meant to have. Request a free consultation today!
Reviews
Regina has 3 reviews.
"Before working with Reggie, I was living my life with the gas peddle floored and the emergency brake on at the same time. I was trying to get a new Health Coaching business up and running while my life fell apart in almost every way. I was living in a foreign country, missing my friends and family and working with some very unscrupulous people and didn't know what to do. After a very short time, I am back home living at the beach with my family and friends around me. My Health Coaching business is about to launch. In addition to that, all kinds of wealth and quick money opportunities are literally "falling" in my lap. She has taugh me how to get out of my way so the miracles of life can flow for me. I had no idea how I was blocking things as I have had years and years of personal develpment and coaching in my life. She was able to show me how to make just small and quite frankly easy shifts and voila, my life has turned around 360 degrees. She truly has the insight and the expertise to help you get from here to there in almost no time at all. If you are ready to make your life even better, then by all means, Reggie is the best coach I have ever had and she will show you how to get results quickly and almost magically!!!"

Joan T, California
"What I have appreciated most is how calmly you have helped me see options and possibilities in various situations, when I was approaching things too emotionally to see clearly."

DM
"Reggie- I wanted to take the time to sincerely thank you for your guidance and advice and support. I can't tell you how helpful you have been. I have put into practice the sound advice you provided and have experienced tremendous growth. You have a way of explaining yourself and providing new perspectives, which has been important to understanding the changes I needed to make. I have left every conversation with you, feeling comforted, encouraged, and confident of how to move forward in a responsible and reasonable manner. Your support and encouragement has provided me with the confidence I needed. I am appreciative of all that you've given of yourself to me. Thank you for helping me to achieve my goals and aspirations."

ACM