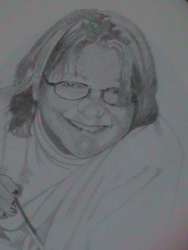 Contact Information:
Rita Warner
Life Coach, ADD ADHD Coach, Health and Fitness Coach
Human Services
Skilled in step by step life Goal plans.From changes in small ways to portfolio development,I am there for you to realize your dream in a self directed development process leading to chosen outcomes.
About Me
Nova Scotia Life Skills Diploma,Community Development diploma,Human Services Diploma with 20 years mentoring including being nominated for Women of Excellence in Nova Scotia in Communications.Presently a vocational trainer for those challenged in life skills.I spent seven years as coordinator of a Women's center and owned and operated a bed and breakfast.I did life skills training for 7 years as well as art theraphy for challenged adults.
Reviews
Have you worked with Rita? Tell your friends!
Rita doesn't have any reviews yet.