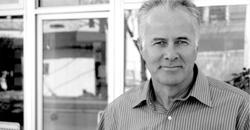 Rob Carol Coquitlam, British Columbia
Business Coach, Executive Coach, Money and Finance Coach
You have grown the business to a point somewhere around a million in sales, but are frustrated that you can't get past a certain point without working too many hours. I can help.
Details

Coquitlam, British Columbia V3C 5L4
604-942-2866
Send Message
Visit Website
Hourly Rate: $300 Canadian Dollars
Gender: Male
About Me
First of all you may qualify for a government grant that will pay for 2/3 of your coaching costs. contact me for details.
Are you working longer hours than you want to or ever thought you would be? You might be thinking that you do not have time for coaching. You would be an ideal client. Our priority will be to get you more time so that we can grow your business and not lose you in the process!
What did you have in mind when you started your own business in the first place? Is what you have now anything like that?
What would you do to regain control of your life and spend more time with family and friends?
As your coach, we will be working with you in five key areas. The emphasis on each area depends on your needs, the type of business you have, and your goals.
Our goal is to help you spend less time working in your business and more time working on your business. In the end, you'll be spending less total time working and will be making more money. We would also like to help you put the FUN back in your business and your life.
As small business owners ourselves, we know what it is like to worry about the day-to-day survival of the business and making the amount of money needed to run my business and personal life. We understand what it's like to put in long hours.
We are here to help you change all of that. We will work together to redefine your dreams and vision, and then we will put into place the necessary systems, strategies, and tactics that will allow you to turn your business venture into a thriving, successful one.
There is no time like the present, right now, to get started on your dreams and goals. If you are ready to move your business to the next level, contact me today for a FREE, NO OBLIGATION consultation.
Reviews
Rob has 13 reviews.
Rob was a delight to work with. He's easy to talk to and practical. We are really growing our business - even expanding through Europe - as a result of our work with him. He'd be really proud of us today.

Sarah Neal, Vital ID
I am an example of the success of the coaching program. When we met Rob, we were minutes away from closing down. Last year we won Business of the year in our town and have been nominated "Best Gym in Canada". We have also been able to launch a number of programs to help children living with autism.

Vivien Symington, Club Aviva
Our company has been working with Rob since 2008. How do I put this? If you're a Beatles fan, you'll understand when I say he's the Sir George Martin of the boardroom. Or if you've seen any Star Wars movie, he's to our company what Yoda is to Luke. If you're looking for a miracle worker, a hand holder or a yes man, Rob isn't for you. However, if you're looking for someone to sow ideas, make you think laterally and truly challenge you to excel, he might be. Consult him or do not...there is no try.

Nigel Yonge, Hangar 18 Creative Group
The material Rob has given us to work with is hard to apply, but years later it is still helping us expand our business. If he could see us now, he'd be really proud of his work. We are still fleshing out a lot of his ideas.

Wayne, DeSigns
I want to express my appreciation of our association! Involvement with you and through you, Action International, has been one of the most positive experiences of my life. Your unwavering positive attitude has and continues to be in inspiration to myself, my staff and my company.
The books you have encouraged me to read have been very influential. Particularly… "the Seven Habits of Highly Effective People" and "Who Moved My Cheese"…

Your dedication to marketing has helped me realize the importance of my leadership. You have helped me to understand that we must all market ourselves in business and in life. As high integrity individuals we have the ability and even a duty to lead our staff and our companies to greater success. I understand my responsibilities much better as a result of many of the things you have encouraged me to do.

Our association, I now believe, has also become a friendship and I thank you for that. I will continue to consult with you as needed and want you to know that, if ever you need help, I will be there if requested.

It has been a wonderful experience working with you!

Mark Endersby, Midway Tires
Working with Rob has been very helpful. I've implemented a lot of his recommendations over the years. It's hard work, but when you apply the advice, you realize how important it is.

Greg Mowat, Carline & Muffler
We have seen tremendous growth in our business. A 40% increase in 5 months. This has been an especially difficult time in our industry. All I can say is that even with markets performing so poorly these past few years, our prospects are becoming clients. What we are saying and doing, makes sense. The big financial firms are shrinking and laying people off, we continue to grow and hire more support staff. Working with Rob has been both practical and inspirational. Return –on-investment is something that we really understand and for us business coaching was a great investment in both time and dollars.

Gerry Scott, Berkshire Securities
Rob is extremely knowledgeable. I like working with him a lot and I have a lot of respect for him. He gave us a lot of great advice, and now the rest is up to us.

Terry Shulz, TG Shulz
When I started working with Rob, I was working long hours in my business but not making the kind of money I knew I could. At the same time, I wasn't interested in marketing because I couldn't handle all the business I already had. Together Rob and I were able to increase my shop's production capability and efficiency. After this was in place, we began to work on marketing. My time is now freed up to work "on" my business in order for it to continue to grow. For the first time in my business career I have free time to work with my son on his project car. We have been able to purchase new equipment to further increase our efficiency. Rob is not only pleasant to work with but his insight and coaching techniques have been very rewarding. I highly recommend him to anyone who is serious about making positive changes in their business.

Jay Kinrade, Mongoose Machine & Engineering
Rob's coaching has very good value. Have we recommended him? Yes -we have and we would to anyone interested.

Kim Chornohos, Westminster Lift Truck & Towing
We have been working with Rob for some time now and are continuing to see progress in our business. Together, we have developed new markets with effective advertising methods and made strategic alliances with other businesses, which have proven to be valuable. We are using new ways to sell more to our existing customers, and have now opened a third branch where Rob is currently working with our team to optimize performance. When we see the increase in revenue and the results we have achieved, the cost of the program becomes insignificant. We would like to thank Rob for his enthusiasm and sincere desire to help us in our business and would strongly recommend his services.

Dave Terry, Atkinson & Terry Insurance
I really enjoyed working with Rob. He's a good listener, has good ideas, and that's what we were after.

Kerry Van Aswegen, Superior Signs
My philosophy is that everyone needs to be held accountable and working with Rob at ActionCoach does just that. It focuses you and requires accountability and implementation which is action. In particular I enjoyed the personalized attention we got from the coach. Speaking with someone who understands my role and how it fits into my business was refreshing. To this day I rely on the books, the action website, and the presentations provided by Rob during our time together to stay in line with my goals. Rob helped shape our corporate culture and I use the skills I learned daily, especially those related to management and the assigning of roles in our company. People need to continue to work with a coach – and it needs to be ongoing.

Art Johnson, Canstar Planners