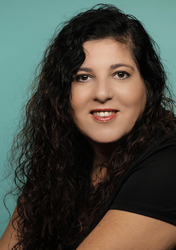 Ronit Gabay Vista, California
Life Coach, Entrepreneurship Coach, Executive Coach
Before I became a life coach, I was a victim of depression. My own healing inspired me to help people get in touch their own truth to make long-lasting change in their life.
About Me
Hello,
I am Ronit Gabay, an author, and I am the creator of Soul Speaking Coaching training. Spiritual healing is about soul-searching and transformation. I help life coaches healers, social workers to expand their horizon for a different approach to healing and coaching that provide 80% success rate.
I developed a unique healing modality, peeling the layers of your life experiences to identify the core value that is dominant in your life. I believe that your core value creates your experience!!! If you know what it is, you will be creating life consciously with awareness to your own truth. My job is to awaken your truth. Once you discover its essence, we work on restructuring life from the foundation, inside out.
If you are seeking transformation coach I offer affordable online program for 8 weeks, $197 investment in your own well-being.
If you are a coach and a healer and you wish to learn more about core value healing, I offer a 3-month course certified by the ICF for 34.5 credits. All my trainee receive and give coaching throughout the course to experience the impact of this healing technique. You will receive an annual membership to continue supporting you with the coaching process as well with the building of your business. You are welcome to join the FREE group Soul Speaking Community on FB. Your investment for the course is $1997. If you choose to be hired as a coach the ICF training is essential and my course will open many doors for your success as one of a kind coach. Looking forward to connecting with you. Ronit
Reviews
Ronit doesn't have any reviews yet.