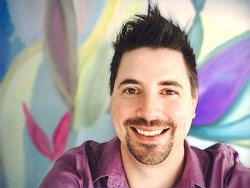 Ryan Cuillerier Vancouver, British Columbia
Life Coach, Spirituality Coach, Leadership Coach
CPCC
If you feel powerless, anxious, or overwhelm, I'll help you get 'past your past' & be free to design the next chapter of your life with new ways of empowering your true self to confidently emerge
Details

Vancouver, British Columbia V3Z 0P5
778-838-3939
Send Message
Visit Website
Hourly Rate: $125 Canadian Dollars
Gender: Male
About Me
I believe in the power of coaching not only because I'm trained and work as one, but because I've experienced first hand the way it can liberate you from limited and outdated beliefs, thoughts and feelings while also impacting areas you didn't even realize were holding you back. I love the moments when clients see themselves in a new way - more free, confident and ready for life.
All the situations in your life are great for showing what's working and what's not - I encourage folks to look at the great ones for lessons about what you love and to look at the not-so-great situations as teachers, helping you course-correct and move into more freedom and success. When it comes to imagining something different and working to make real change though, I've found it most effective to look at the three main areas of your inner world - your thoughts, your feelings and your beliefs. I coach at this level because I want you to feel empowered and confident in ways that will support all further choices you make in your life, even after coaching together has completed.
Some of the characteristics that clients have shared with me about working together are: that I'm open and easy to be themselves with, a powerful listener, calm with depth, insightful, understanding, intuitively connected, empowering re-framing and clarifying, perspective shifting, light and spiritual.
I am a certified professional coach, trained through the ICF-accredited Coaches Training Institute. I work with a diverse group of clients from around the world, via telephone and video Skype. In-person sessions can be arranged at my home office in South Surrey, BC.
I am a licensed Desire Map facilitator and use this incredible tool both in personal sessions and in weekend retreat workshops where we learn how to design our life with soul-infused choice, amping up confidence and empowerment.
I love to write and publish inspiring and supportive articles that you can find at Soul Architecture.ca
Reviews
Ryan has 4 reviews.
"After my initial apprehension of 'needing' a coach, I was able to let that go immediately with Ryan. His insight and his energy have truly been instrumental in helping me achieve the magnetic person I strive to be. Ryan's true gift lies in the subtle ways that he's able to make you think, evaluate and stay true to your passion and goals. He does it in a way which makes me want to take on the world after every call! He is now an integral part of my personal journey and I have no doubt whatsoever about where I am headed thanks to his efforts and genuine desire to help."

J. Sudds, Talent Manager, Entrepeneur
Ryan is an inspiring Coach with a talent for truly listening. He is a strong Coach who always seems to know the right questions to ask, and has great insight, intuition and integrity. I highly value what he brings to the table in our sessions, and I recommend him if you are looking for a Coach who really cares about what he is doing and the Client he is working with. He has challenged me in a positive and inspiring way that has helped me to move forward in my life towards what truly matters to me.

A. Fava, Entrepeneur
Ryan is a natural at assisting people. His exquisite capacity to really listen with presence and his uncanny ability to access his insight and intuition offer a warm hearted and yet precise support to his clients. He has taken the authentic qualities of his soul and with training and experience has learned to express them in his service of others. He is full of compassion and empathy and yet is able to cut through to the core and is not afraid to express his truth in guiding and facilitating growth.

P. Culver, Clinical Counsellor
... I can truly recommend Ryan as one of the best. Ryan is professional, a great listener and very supportive. He treated me with respect and provided a comfortable and relaxing environment for us to work in. I found him skilled in helping me uncover deeper roots of what has been holding me back in life. I was able to open up and express my feelings that were buried inside. I felt a newfound sense of freedom. Thank you Ryan!

F. Kitalia, Business Manager