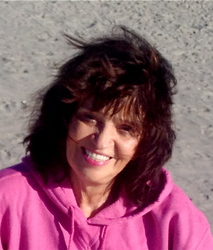 Sally Tankersley Stow, Ohio
Christian Coach, Relationship Coach, Family Coach
C.T.A Certified Life Coach, PhD, Biblical Philosophy
Looking for answers to seemingly impossible situations? Need motivation to take you from where you are to where you need to be? I 'm a Christian Life Coach who can inspire you to achieve your goals.
About Me
My goal and aim has always been to impart wisdom by empowering learning to women caught in life situations that hold them back from living an abundant life, experiencing happiness, and walking in confidence. I have found, in coaching women, that loss has often been the inhibitor. There are many phases of loss including: death of a loved one, a valued relationship, a job, financial security and even loss of a healthy childhood. These losses often keep a person stuck and in a hopelessness state that inhibits them from succeeding in living the life they were created to live.

As a result of the losses in my own life, I sought help and was able to overcome my fears and my insecurities. Because of the excellent coaching I received, I went back to school after my children were grown. Facing, and succeeding in, the challenges of the high academic standards at Grove City College, I went on to get a MA at Geneva College and later a doctorate in Biblical Philosophy at the Therapon Institute in St. Thomas.

I know that my wisdom doesn't come from my Degrees, but from my faith in God, my life experiences, and in knowing how to apply knowledge that works. Hiring me as your coach, you will gain wisdom, and learn how to apply knowledge to your own situation that will change your life forever.

I now work as a Certified Christian Life Coach specializing in reprograming the brain. I use tested techniques and skills that work. The brain, made up of 100 billion neurons, pretty much controls your life. Training your brain to think positive will help you to break negative thinking that keeps you from moving forward and accelerating. It will empower you to see a world full of opportunity; and, to see yourself free, unstuck, unbound, and at liberty to pursue your God-given destiny.

Call me for a free coaching session!


Reviews
Sally has 6 reviews.
Sally has helped me very much and I am sincerely grateful to her. She is soft-spoken, down-to-earth and an excellent listener. She is understanding and very wise. She definitely knows her bible and can cite references that apply to all aspects of life. After much experience with other types of talk therapy and advice, Sally's was by far the most effective for me in attaining actual results and improvement in my attitude and perspective on life. I thank God for Sally as she reacquainted me with Him. Sally is an excellent life coach and I highly recommend her.


Tracy
TESTIMONY FROM "GRETCHEN"
In our conversations Sally would ask me questions and would help me look at things in a different way. She would then take what I had told her, and put it back at me...and it sounded so much better. She has been the motivational force behind my making some decisions that needed to be made, and given me a more conventional method of carrying them out and obtaining good results. I really appreciate her insight and input. And we aren't done yet!!!

GRETCHEN
Vicki from Texas. Sally is an excellent listener. Having her as my life coach has been a great blessing. Her compassion helped me feel safe in opening up and sharing areas that needed some positive changes. As we worked together, I became more confident in myself and in my relationship with God. Today, I am a much stronger, and wiser, woman. I would recommend Sally to any woman who needs a life coach.

VICKI
I have been very fortunate to have Sally as my life coach. She is very educated and applies a lot of discernment, wisdom and direction. Sally is very motivational and she walked me through a family crisis. She helped me realize my own innate abilities and helped me to use them work through a serious problematic situation. She helped me dig deep and recognize the manipulation that was going on in my life, and not to be so ready available for another crisis. Her coaching has freed me to move on in my life, and has brought peace to me and my family. I would definitely recommend Sally to anyone who is wanting a more happy and fulfilled life.

Sue from OHio
Sally has guided me through several different life situations. She helped me see things from a different perspective, so that I might come to a better understanding of what is needed in a win, win situation. Sally was always there to answer questions or offer sugestions without being intrusive or insisting her suggestions were the only way. She helped me to see what was important to me, and she helped me to realize that a lot of the answers I needed were inside me. God had given me the wisdom, I just needed a life coach to help me see what was there all the time. She is very positive and supportive. Having Sally for my coach has been a great blessing in my life.


Ann from Texas
"Sally is such an inspiration to me. I have learned so much from her, and I see real improvement in my life as she holds me accountable for the goals we"ve set together. I highly recommend Sally as a life coach. Her Christ-centered approach is effective, and I am excited about where my life is going since our coaching time together.

Dallas