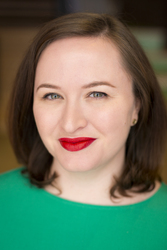 CAREERGASM Sarah Vermunt Toronto, Ontario
Career Coach, Entrepreneurship Coach, Business Coach
M.Sc. Organizational Behaviour, M.A. Leadership Studies, Bachelor of Journalism, M.B.I. Coach Training
I help people create feel-good work. That might mean figuring out what you want (harder than you think), a career change (scary and exciting), or dreaming up your own business (gut-driven strategy).
About Me
Is this you?…
* You're ready for a career change or to start your own business.
* You sense that there is something more out there even if you don't know what it is.
* You feel trapped or paralyzed.
* You don't want to settle for a "meh" job.
* Your head tells you one thing, but your heart tells you another.
* You don't know where to start.
* You want your work and your life to be meaningful.
I'm the founder of Careergasm.com, and I believe that everyone (yes, even you!) can pursue mind-blowing work that thrills and delights. As your coach, my job is to help you get to the place you aspire to be.
A bit about me…
I write about careers for Forbes, Huffington Post, and Entrepreneur. I've also been featured in Toronto Star and the Globe and Mail. I studied Executive Management Coaching at the graduate level, and Life Coaching under Dr. Martha Beck, Harvard-educated coaching expert of O Magazine and the Oprah Winfrey Show.
But enough about my resume. Here's what I really want you to know: I love my work and I'm good at what I do. I ask a lot of very good questions, and my clients regularly knock my socks off with their bravery, perseverance, and heart. That means results. Like, BIG results. Like holy-shit-I-never-thought-I-could-be-this-happy results. That could be you. Hell, that SHOULD be you.
I have a down-to-earth and accessible coaching style. My own personal experiences lend a rich and relatable vibe to my coaching practice (we're humans first, professionals second). My approach to coaching is action-based and puts you in the driver's seat. So buckle up. Let's do this thing!
Reviews
CAREERGASM has 31 reviews.
"Sarah, you are an angel! Thank-you for gracing me with your beautiful presence. Your words were such an incredible gift which I will treasure always! Keep on rocking and shining your light, you star!"

Saskia Luisa Adams - Career Shifter - San Francisco
"I appreciate your support and I'm grateful for all your help. Your work is deeply inspiring, meaningful, incredibly motivational and transformational."

Chipamong Chowdhury - Buddhist Monk - New York
"It feels like the training wheels are about to come off, but I know you've truly set me up for success. From the bottom of my heart, thank you so much for your guidance and support. You are truly a remarkable individual, one that I am grateful to have met."

Kevin Goodchild - Client Services Manager - Toronto
"Sarah's coaching allowed me to make connections and articulate concepts that I had not previously. Thoughtful, thorough, and down-to-earth, she was supportive and kind every step of the way."

Cornelia Alden - Life Coach - Williamstown
"Sarah, I just wanted to thank you for the sessions we had in these past few weeks. I gained a lot of insight in my career path, from being 'I was thinking of' to 'I'm going to'. I really think that this is one of those experiences that I'll never forget. Thank you for making this small but BIG difference in my life!!!!!"

Melissa D'Cunha - Finance Professional - Toronto
"HUGE thanks to Sarah Vermunt with Careergasm. If you want to blog and want help writing effective blogs and/or are already blogging and want to know how to send your thoughts out into the world efficiently, I highly suggest Sarah's program Blogging for Your Biz. Without Sarah's support and her Blogging for Your Biz program, I wouldn't have taken this big step."

Ari Sizemore - Equine Experiential Coach - Reno
"Absolutely inspiring."

Marcia McRoberts - Aspiring Author - Sarnia, Ontario
"Thank you so much! I honestly feel more confident about myself. At first I felt like I was probably the only one who had no idea where my career was headed. Now that I have spoken to you, although I do not know exactly what will happen to me, I do have hope and its all thanks to you."

Dipa Taulkder – Brand/Marketing Coordinator – Mississauga, Ontario
"Sarah Vermunt is super smart and super fun. Everyone thinks she is totally awesome and everyone is right."

Cathy Bereznak Yonek - Life Coach – Pittsburgh
"I am super inspired. You are a strong, beautiful, independent woman who has a voice and is making the world a better place!!!"

Kim Maclean-Targon - Nurse – Ontario
"The analysis really helped me figure out some of the things I want in my life, and helped me think about what I need to get to where I want to be. It was actually a very calm and cleansing experience for me. You helped me to be more open and not so closed off."

Melissa Whymns - Radiology Technician Student - Toronto
"Thank-you for all of your help for Leah! She couldn't say enough about how much you've done to boost her confidence and the great advice she got from you. I am really glad we found you and believe Leah will continue to benefit from what she learned."

Judit Halin - mother of resume/interview coaching client - Toronto
"It's amazing how applicable your advice has been for me in the real world. I was fortunate to have 5 interviews out of 11 job applications. The resume, cover letter writing, and interview tips really helped me out in acquiring a job. I owe a lot of this success to you and don't know how to express my gratitude but to write to you. Again, thank-you so much for going above and beyond with your experience and wisdom. Always grateful."

Sylvest Zara - Consulting Recruiter - Toronto
"I just got published at Business Insider!!! It's 70 degrees outside, but at my house it's Christmas! Huge thanks to Sarah Vermunt at Careergasm for her business blogging course. She gave me the confidence and skills to finally start guest blogging. I'm so lucky to have you on my journey!"

Anne Bechard - Life Coach - Houston
"This was an exercise in discovering what my wants actually were instead of what I thought they were. I realized some of the truths that have been lying in wait just under the surface of my subconscious!! It's trusting your instincts and really honing in on what you want for your life. My mother always used to tell me that all you have to do is put it out into the universe and the universe will respond…this work is doing just that!"

Sarah Strange - Musical Theatre Vixen - Toronto
"Sarah, thank you so much for your help with everything. This 'asking for help' thing was new to me and you made it really easy! I feel much more confident about what I want to focus on for the next few years. I knew I had to change something, but I didn't know what and this will make a huge difference."

Elise D.- Communications and Event Consultant - Toronto
"Careergasm is pure gold! I hired Sarah to get clarity on the service I wanted to offer. After working with Sarah for a month, I was clear and off to the races. Within two months, I launched my website, developed my offering, worked with seven clients, and got featured in a national magazine and major newspaper. Pure gold!"

Gwen Elliot – Start Strategist at gwenelliot.com – Toronto
"It is a breath of fresh air to see a person walking the talk and acting as a perfect example of what they themselves help others achieve."

Candice Gallinger – Creative woman in transition – Toronto
"You are a pretty damn awesome human being! Thanks for helping me clarify things."

Felicia Ryan – Life Coach – Boston
"Sarah is a true professional, she gives freely of herself, her time and is a positive spirit to have at any event. I love working with Sarah, she's fun, bright and bold and that to me is what differentiates her from anyone else!"

David Cohen – The Boomer Business Coach – Toronto
"Sarah's presentation on how to find your authentic voice to write content for your business was spot on for our group of coaches and therapists. As coaches, we tend to shy away from self-promotion and marketing, and Sarah's down to earth and engaging style put us all immediately at ease. Within minutes she had us experimenting with a new technique for developing our own personal brand and the room was filled with laughter and an excited buzz as we learned how to write and be real. I would highly recommend Sarah as a speaker and coach for any entrepreneur who is looking to develop their voice online or in person. She walks the talk!"

Lianne Krakauer – Career and Leadership Coach – Toronto
"Sarah is a bold, engaging and authentic speaker. She spoke at both the IBM Global Entrepreneur Day and at the national SociaLIGHT Conference and I highly recommend her. Her energy, wisdom and insight was valuable for all the delegates and their ongoing success. Sarah is a woman who walks her talk. Her courage, commitment and impact is an example to leaders who genuinely seek to follow the beat of their own song and heart!"

Theresa Laurico – IBM Global Entrepreneur Day Speaker Curator & SociaLIGHT Founder – Toronto
"Working with Sarah is exactly what I needed to kick my business up a notch! I'm so impressed with how much I was able to accomplish thanks to Sarah's coaching and guidance. I was able to get really clear on my niche and ideal client, refine my copy, create and polish my programs, successfully execute a rebrand, and implement a solid blogging strategy. The amount of progress I've made thanks to her support and encouragement is astounding! If you are looking for a true partner in a coach, Sarah is your gal! I highly recommend Sarah for her coaching services."

Kamara Toffolo – Career Coach – Toronto
"Sarah spoke at our DYPB – Discover Your Personal Brand Conference in 2014 with great success and flair. She clearly has a passion for her work, an engagement style that resonated with many delegates and was one of our most popular speakers. The attendees loved her message of brazen authenticity in business and her interactive exercises got attendees excited and talking to each other. There was a lineup of people eager to speak to her after the talk, which demonstrated her impact. I personally can't wait to collaborate with her again."

Bobby Umar – President, Raeallan – Toronto
"I'm really glad I met you. I have learned a great deal and most of all to trust myself and my talents. Thanks so much."

Lu-Anne Da Costa – Senior Policy Advisor – Toronto
"My experience with Sarah was brilliant! She really pays attention to small details like first impressions and how to make your resume stand out from the rest. Without her help that stuff wouldn't have even crossed my mind. She helped me realize that most of my interview worries were mostly in my head and that mistakes can be fixed with practice. She taught me how to deal with anxiety and we worked on friendly, open body language. She really helped boost my confidence and helped me land a great gig!"

Leah Halin – Media Producer – Toronto
"I feel that I've grown so much with your mentoring. I finally feel like I have a direction and I don't think that's something I ever had. Now to move forward with that! Thank you!"

Lawrie Melton – Quality Systems Project Coordinator – Stoney Creek
"This course has been a really informative tool in helping shed light on common themes and ingredients that are essential to finding the right career path for me. The modules make you dig deeper into clues we often don't realize are there. Sarah knows what needs to be asked."

Fiona Kiernan – Urban Reforestation – Toronto
"I got so much out of this – wonderful little shifts around approaching blogging and writing – like gold dust for me! Thank you so much!"

Megan Forrest – Relationship Coach – Toronto
"Sarah helped me when I was going through a tough time figuring out what I wanted to. Actually, I knew what I wanted to do, I just didn't know how to get there or even where to start. Sarah is a calming spirit, which made opening up to her about my goals easy, and she gave me the tools to turn my talking into action. She'll definitely be invited to my graduation. Keep fueling the fires of your clients' dreams, Sarah. Thanks a million from the bottom of my heart."

Jody Brown – Community Investment Associate – Toronto
"Combining her natural empathy with her strong guiding touch gives Sarah a truly unique edge when it come to career coaching. There is no tough love with this woman, just honest, powerful support. I would recommend her to anyone looking for clarity on the career front."

Elizabeth Nutting – Event Producer – Toronto