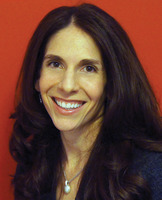 Contact Information:
1-800-987-8880
Visit Website
Shanna Pearson
ADD ADHD Coach, Executive Coach, Business Coach
PPT, GBS
Specializing in Adults with ADHD who are Overwhelmed, Impulsive, Disorganized, Anxious... and Procrastinate! Get Quick, Effective, Proven Results. Call now for your Free ADHD Coaching Session!
About Me
The #1 Coaching System for Adults with ADHD! Renowned ADHD management tools to ensure you:
*Discover the Stimulus that works for you!
*Implement Organization and Time Management systems that work!
*Break the cycle of Overwhelm!
*Follow through on what you start!
*Eliminate Procrastination!
*Follow your schedule & Not your Mood!
*Achieve the exact RESULTS you want!
15 expert certified ADHD coaches specializing in high-impact personalized coaching for professionals to ensure you achieve your goals and get results quickly!
Reviews
Have you worked with Shanna? Tell your friends!
Shanna doesn't have any reviews yet.