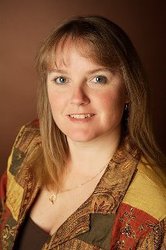 Contact Information:
Sharon Lewis
Leadership Coach, Team Coach, Life Coach
Professional Certified Coach (PCC) is an advanced coaching credential issued by the International Coach Federation (ICF), the world's largest governing body for coaches.
Minimum requirements for PCC credential:
125 hours of coach specific training
10 hours of working with a mentor coach
750 hours of client coaching
25 clients
understands and abides by the ICF code of ethics
demonstrates advanced skills requirements based on the ICF coaching core competencies
BA, Accredited with IHHP, TCI, CRR, TLC
I work with leaders who are ready to manage their own fears, step into their own potential, maximize creativity and joy and create abundant, productive environments where others can do the same.
About Me
Sharon Lewis is President of Questiam Leadership Development an internationally recognized Leadership Development organization. She is a Speaker, Trainer, Facilitator and Coach and is accredited through the International Coaches Federation, The Institute for Health and Human Potential, The Center for Right Relationship, Team Coaching International and The Leadership Circle. Sharon is also a valued leadership coach on the faculty of both the Institute for Health and Human Potential and Directed Potential. She serves part time on staff at My Stress Chat.
Working with an international clientele of executives, managers and teams Sharon trains and coaches to develop the leadership skills of her clients and facilitate the creation of sustainable, high-performance teams world-wide. Sharon also uses the leadership and team development skills and techniques she has developed over the past seven years coaching executives and applies them in her work helping single parents step into leading their one parent families.
Sharon draws on a varied business career including sectors as diverse as Construction Management, Information Technology and Team and Leadership Development. She operates from the unshakable belief that sustainable high performance is grounded on three pillars; a compelling unifying vision, the quest to align what you do with who you are becoming and a caring, supportive, challenging environment in which to work.
Sharon provides unique perspectives and a powerful blend of hard and soft skills to her clients. She balances theory, introspection and real world practicality to help her clients create outstanding results.
Reviews
Have you worked with Sharon? Tell your friends!
Sharon has provided a coaching service as a part of Emotional Intelligence course, but what
started as EI coaching sessions has transcended into life coaching conversations which have truly
changed my life. Sharon has shown tremendous insight and understanding, her coaching was very
personal and she has established mutual trust from the first minutes of the first session. Given an
opportunity, I would use Sharon's services again any time.
I would not miss an opportunity to work with Sharon again. My past experience showed me her
thoroughness, intuitiveness, deep commitment and passion she brings to her work and the people
she works with. There is always a sense of complete openness and trust.
Sharon is a detail oriented, trustworthy and relaible individual with expretise in Leadership
Development both at middlemanagement and Senior management level as well as corporate
development. I have hired Sharon's company couple of times as my organization (CIBC) was
going through significant change and as change brought leadership challenges within
the organizagtion. During the change she help me to deal with some of the those challanges, I
would higly recommand Sharon for corporate or individual leadership development. She has
done a great job.