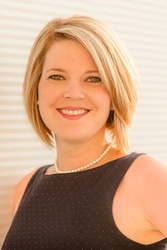 Shellie Deloyer Newmarket, Ontario
Career Coach, Life Coach
MNLP, MTLT, MCHt; Certified Career Strategist; MBTI Practitioner; Strong Interest Inventory Practitioner; B.Sc Degree; Masters in Education Degree
I coach students, recent graduates and adults to discover their best-suited career options, set career goals, overcome challenges, and create and execute a game plan for success.
About Me
Are you a high school or post-secondary student unsure of where to go next? Or an adult looking for a career more in line with your personal and professional goals? If so, then I'm here to help!
Working with me will give you a strong understanding of your personality preferences, interests, skills, aptitude, and values, and how they all relate to the world of work. You will then discover your well-suited career options, and receive coaching to determine which option will best meet your vision. Together, we work through obstacles that arise, set strong career goals, and determine your game plan for achieving them. It's time to get excited about your future!
I know what it's like to have no idea where your education/career is going or how to live the life you're dreaming of. I've been there, and I've found my way out. I have a background in education as a former teacher with a Masters degree in Education. I am a certified coach with the International Coach Federation and a Certified Career Strategist with Career Professionals of Canada. Now I am successfully running my own business, doing what I love, and helping others do the same. I have a future that I am energetic and excited about, and I know that you can too!
Are you ready to take control of your career and your life? You have what it takes to be the person you want to be and have a career that meets your personal and professional goals. So what are you waiting for? Contact me for a complimentary discovery call to see how I can help you achieve your vision!
Reviews
Shellie has 5 reviews.
Shellie is a dedicated professional that truly cares about helping her clients. Her step by step program has helped my son begin to look at his future in a brighter way. I really appreciate the help you have given him so far. He is thinking so much more positively about his future now thanks to you.
Thanks for sharing your Bright Futures philosophy.

Paula, Parent, Newmarket Ontario
We liked all of the information that was provided, and the way the sessions were set up. It was clear, concise, informative and helpful. We have recommended Shellie to all of our friends that have teenagers as we really think it's something that all teens need to prepare them for university.

Maddy & Michelle, Student & Parent, Newmarket Ontario
Shellie was extremely helpful, she took charge right from the start and new exactly what she was doing all the way through the coaching process.
She was very insightful, resourceful and personable. Her professionalism was exceptional and I would highly recommend her for anyone that needs career counseling. Thanks again Shellie for all your help.

Paul, Job Seeker, Newmarket Ontario
I thoroughly enjoyed each session with Bright Futures. As a great listener, Shellie took the time to get to know me, and genuinely seemed eager to help in my career search. The results of the career tests she uses were spot on with my personality and work style preferences. I very much enjoyed going over the results with her, as she took the time to explain all of the information that the tests provided. It was nice talking to Shellie because she knows what the current trends of employment are because this was something she had recently experienced herself. I found her to be very relatable. I had been looking for career coaching in York Region for a long time without success. I was ecstatic to find Bright Futures and am glad that Shellie's much needed services will finally fill the career coaching void in this area! Thanks for your help!

Kayleen, Recent Graduate, Nobleton Ontario
Shellie is very detail oriented and results driven. She is consistently pursuing new education and resources to stay updated in her field. She is excellent at helping her clients discover careers based on their passions and talents in an ever changing workforce.

Jocelyn, Entrepreneur, Innisfil Ontario