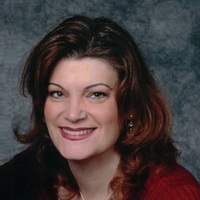 Contact Information:
907-373-7697
Visit Website
Sunny Aldrich
ADD ADHD Coach, Life Coach, Family Coach
ACCP
My ideal client is creative, positive & willing to learn to work WITH their ADHD traits to achieve their goals. I specialize in emotional overwhelm, productivity, time management & relationships.
About Me
I have been an Professional ADD & Life Coach for 2 years, am a life-long Alaskan and a mother of three children with AD/HD. I was diagnosed with Adult ADD at age 33, giving me first-hand knowledge of the struggles that adults with AD/HD face in their careers, relationships and families. My coaching approach is based on the perspective that ADD is the product of a unique brain-style that comes with a powerful set of gifts that can be used to our advantage, in spite of the challenges they can cause.
I became a coach because the pills don't teach the skills! ADD medication can profoundly improve your motivation, awareness and focus, but it CAN'T help you find your car keys. Coaching teaches you what medication won't: how to re-set bad habits and develop systems that work WITH your traits instead of against them. My area of expertise is coaching clients through emotional overwhelm and "shut down" due to feelings of guilt, inadequacy, shame etc. This form of "emotional procrastination" can happen to anyone, but is most common in people with ADD/ADHD.
I teach my clients to view their past "failures" within the context of ADD. If you are continually late or forgetting plans you made with loved ones, it doesn't have to mean you are irresponsible or inconsiderate! It simply means that "standard" time management strategies don't work with your brain style! I don't advocate using ADD as an excuse, instead my clients learn to recognize when an ADD behavior is causing negative consequences and help them develop strategies to make life more enjoyable and less frustrating for them as well the people who are most important to them.
I am a member of the ADHD Coaches Organization, the ADDA, and CHADD. I completed my ADD Coach Training through ADDI in 2009. My personal test for whether or not you have ADD is to make you listen to me for 5 minutes. If you don't get lost and you laugh at least once… you're in!
Reviews
Have you worked with Sunny? Tell your friends!
Working with Sunny the last few months has given me to tools I need to make radical changes in my life. The last few years, I've had significant life changing events that had left me in perpetual state of chaos. Things just weren't getting done. The addition of even the most trivial task only added to the drowning feeling I had been experiencing. I'm still not sure how she did it! Lol but the systems and processes I have begun to implement with Sunny as my coach have allowed me to reclaim lost time, money and an overall sense of well being.