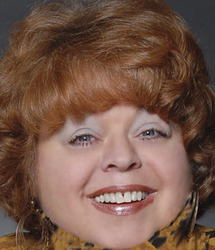 Contact Information:
Susi Wolf
Life Coach, Relationship Coach, Spirituality Coach
CPC, Certified Professional Coach
Life Coaching is beneficial for those ready for positive change in their life. Together we find solutions for areas of your life by setting goals and putting realistic actions plans into place.
About Me
I approach life coaching with an attitude of honor and respect that a client is entrusting me to help them achieve their dreams and goals. My belief of "Life Coaching For Your Highest Good" is my core commitment to each person I coach. Further, I know that my clients don't need me to give them advice or tell them what to do – they have the best answers for themselves; they just need to find a way to discover those answers inside. I am the guide they hire to leave behind. I have been life coaching for many years and I use a plethora of "tools" in my practice. I am a professional storyteller so I constantly relay truth or wisdom in the form of an ancient folktale or parable. Nothing gets someone's attention like a good storyteller. The response to my telling stories to people is resoundingly positive. I also use other alternative modalities if the client is open to it. Every person is unique, so I adapt what we do together to fit within their framework, desires and beliefs. I have found that folks respond well when they sense how compassionate and open-minded I am. I have never met anyone who truly wanted life coaching that I could not work with. In my formal training to become a Certified Professional Coach (with Fowler Wainwright International Institute of Professional Coaching) I was educated in the ways of questioning similar to Socrates' technique. If you ask the right questions, people can see their lives in an entirely different way. That is why I believe so much in life coaching; it is a tried and true method for people to make a positive difference in their own lives.
Reviews
Have you worked with Susi? Tell your friends!
Susi doesn't have any reviews yet.