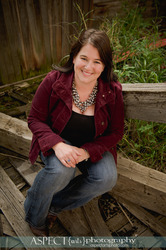 Tara Caffelle Vancouver, British Columbia
Relationship Coach, Life Coach
CPCC
I work with clients looking to enhance their relationships, both with the people in their live (spouses, children etc) and with themselves.
Details

Vancouver, British Columbia V5V 3W7
Gender: Female
About Me
Hi, I'm Tara, the no-nonsense, Big Life Coach. I work with individuals to design and flourish in all of their relationships with areas like career, money, and family.
One of the most valuable things that I bring to the table is my wide-open heart and mind. I will happily share with you, laugh with you, cry with you and celebrate hugely. I work with clients in all walks of life and provide a safe and judgment-free environment to explore. I have a background in fine arts (acting and stage management), finance, marketing, sales, communication, fitness and more. I have been on every spot on the relationship continuum. I've been married, been single, been timid and been there, done that. I am filled with adventure, life, warmth and laughter and want nothing better than to help you live your life in the biggest way you can.
I believe in something I call Human Sustainability; taking up more space and being "bigger" without creating a giant footprint or exhausting ourselves in the process.
Call me today to find out more - I would love the chance to chat and see what magic we can create together.
Reviews
Tara doesn't have any reviews yet.