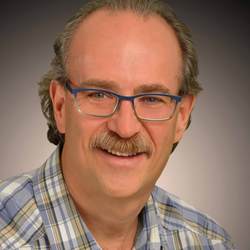 Tommy Price Everett, Washington
Life Coach, Business Coach, Leadership Coach
BA, MA
I coach entrepreneurs and solopreneurs, and those in transition from the 40-40-40 plan to the world of the entrepreneur. Not where you want to be? Not sure where to go? Looking for positive change?
About Me
Hello, I am Tommy and this is my journey, also. I lived much of my life feeling I was less than average, believing that the best I could do was average. I closed myself off from possibility, opportunity and my own greatness.
I discovered that for my entire life I was beyond average. Far beyond average. All those years I was amazing but I refused to give myself the credit.
On my journey of discovery, I found that I was not the only one living with these feelings. Others, many others, were trapped in feelings of less than average without possibility and opportunity.
My greatest desire is to now live in greatness, possibility and opportunity, and to show others that they too can choose a new way of being just as I did.
This same journey is available for you.
The journey beyond average is personal transformation. You discover the best highest you. You find all that you desire to be. A transformation from the inside out with life changing breakthroughs.
Who do you desire to be?
What do you want to accomplish?
What is that event, career, business, idea that you have dreamed of?
Where do you want to go?
What is your wildest dream?
What if it is actually possible?
Reviews
Tommy has 4 reviews.
I had the honor of being a client of Tommy's, which was truly a unique and powerful experience. Right away, I could sense his integrity, and his courage to step outside the "typical" structure, in order to stretch me. After all, I signed up for this – to be challenged, to break through barriers, and find greatness that I've always known I have. Tommy would not let me fail.

Tommy is deeply intuitive and real, which I relate to and respect. I trusted that he knew when to step out and challenge me, and when to support without judgement. He is different, uniquely refreshing, and passionate in his approach, and is not afraid to push you to find your own truth, and embrace all possibility! Thank you Tommy, for embracing your possibility and making a difference!

Laurie, Entrepreneur, Voice Coach, Seattle WA
Life coach extraordinaire, Tommy Price, was referred to me for coaching sessions by a trusted friend and an associate of Tommy's. Through several weeks of sessions I have seen amazing results, which I directly attribute to Tommy's leadership and personal development skills. After making several important life changes on my own, I found myself stuck in a place of asking myself, "What next?" Through Tommy's weekly guidance and expertise, I identified the top projects I want to address in my life and looked beyond my personal challenges to set goals and milestones to make progress on my vision. Since I began coaching sessions with Tommy I have started blog (with 24 posts to date), written 100 pages of a book about my experiences, and outlined steps and milestones to launch a business that reflects who I am and the values I want to endorse. I could not have made this progress without the support and tools that Tommy provided. Tommy brings a powerful combination of skill, compassion, and dedication to his coaching practice. I cannot recommend his work more highly. less
July 29, 2015, Leslie was Tommy's client

Leslie, Author, Blogger, Travel Entrepreneur, Pamplona, Spain
Tommy is an excellent coach and leader. Coaching with Tommy, you know that he will always hold you to your highest and greatest and constantly be with you through the ups and downs. He creates a compassionate and powerful space for you to vision big and dream deeply and empowers you in achieving those goals. I would highly recommend Tommy as a coach.

Kristin, Coach Associate, Vancouver, BC, Canada
Tommy is an individual who is full of integrity, spirit, dedicated to achieving the best outcome, and a "beacon" for making a difference in peoples' lives and organizations' presence. As a coach, he brings an advanced level of compassion for his work, striving to instill the best in all he interacts with. Tommy Is a leader amongst his community, sense of ease for those in pain, and a continued source of inspiration.

James, Coach Associate, Victoria, BC, Canada