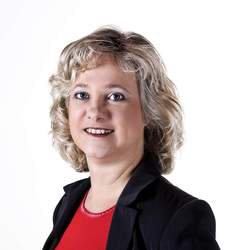 Contact Information:
Tracey Fieber
Retirement Coach, Business Coach, Executive Coach
CTACC, Retirement Options RSP Coach
Retirement Transition doesn't have to be difficult. Contrary to what's portrayed, there IS more to life than finances! You need to create a plan that's right for you, based on 15 areas in your life
About Me
"Empowering Boomers and Business Transitioning to the Next Stage in Life."
Tracey Fieber is founder of "The Secrets to Retirement Success System™", the most complete Retirement Transition program for transitioning to the next stage in life.
Tracey is the celebrated author of the Retirement Success Home Study System™, and delivers the "Yikes! I'm Retiring... Now What?!?" presentation to audiences throughout the US & Canada.
2010 © New Face of Retirement, Inc. All Rights Reserved. Feel free to pass information in its entirety to anyone you wish.
Reviews
Have you worked with Tracey? Tell your friends!
HOW CAN I MARKET MORE EFFECTIVELY AND EFFICIENTLY??
WHAT CAN I DO THAT WILL ENHANCE MY BOTTOM LINE?
These were the big questions that I, Corine Norgaard, asked myself a few months after I had purchased Retirement Options.
I found myself trying all sorts of different approaches and switching from one idea to the next. As a business owner, I was spending lots of money, running myself ragged, and staying awake at night worrying about the lack of results.
I heard Tracey Fieber speak, was impressed with what she had to say, and called her. Much to my surprise, not only did she talk to me, Tracey started asking me questions and sharing her ideas with me without any type of financial commitment on my part. And she did this more than once.
I concluded that a person who was willing to give so generously of her time and store of knowledge was someone with whom I wanted to work. I hired Tracey as a marketing consultant and I am still benefiting from her guidance.
BECAUSE OF MY EXPERIENCE WITH TRACEY, WHEN WE NEEDED SOMEONE TO OFFER MARKETING HELP TO RETIREMENT OPTIONS COACHES AND FRIENDS, SHE WAS THE OBVIOUS CHOICE.
TRACEY AND RETIREMENT OPTIONS OFFERED AN OPPORTUNITY TO BENEFIT, AS I DID, FROM A COMPREHENSIVE AND ORGANIZED APPROACH TO DEVELOPING A MARKETING PLAN AND APPROPRIATE STRATEGIES.
Thanks very much for our coaching session this morning. The session was informative and very worthwhile. Instead of just telling me what to do, you put it in a manner of a question to me & with me being able to talk about it, I figured out the answers on my own. I believe this to be a very good coaching technique & the session will help me considerably in my business.
'What it does for me' - the coaching is a support mechanism. When you commit to an action plan you are more likely to do it. I don't usually talk to my husband, friends or co-workers about this type of thing as I don't think that they are interested so it is nice to have an independent party to talk to and get some suggestions from. I feel that our two sessions have helped me focus on my goals.
A few words of what I have accomplished as a result of our coaching: gained clarity over frustrated situations; minimized risks (be prepared) for challenges with your credible advice (i.e. expertise in HR).
What do I think of coaching with you? You always meet me where I am regardless of topics; you are Crisp/ Minimalist/ Efficient (but with warmth); I also appreciate you being very stable (no emotional fluctuations/always calm and neutral)!
I felt the sessions went well. I felt comfortable with the conversation and appreciated the suggestions from Tracey. I felt that Tracey was genuinely interested in me. She asked me questions to help me further think through areas that I am working to improve.