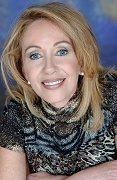 Tricia Ryan Toronto, Ontario
Business Coach, Entrepreneurship Coach, Executive Coach
BA, BS, MBA, Certified Brian Tracy/Focal Point Coach, Stephen Covey, Ford Institute, Creative Problem Solving Institute, Lego Serious Play, DISC Assessment
I work with business owners experiencing dissatisfaction who are willing to overcome the excuses in failing to plan. They are seeking actionable processes and programs to help their business thrive.
About Me
Tricia provides a proactive and experiential coaching model that assists in identifying and shifting 'resistance energy' while providing tools and accountability for moving clients to their vision with a promise of ROI.
Entrepreneurs often need assistance in identifying and shifting their "resistance energy" which impacts in reducing blocks and enhancing the coaching client's motivation and success benchmarks. A proactive coaching model provides the tools and accountability systems for moving towards an implementable action plan.
The Brian Tracy coaching process is a tangible, demonstrable process customized for each client. The coaching experience is a learning partnership that is both inspiring and rewarding.
Tricia's influential leadership style promotes collaboration and high performance in cross-functional teams. She has a passion for challenging assignments and sourcing original approaches to uncover human possibilities. With a clear desire to make things happen she is valued for her well-developed supportive yet analytical business perspective and drive for her client's success.
A collaborative leader with passion for innovation. Comprehensive experience with a very diverse array of clients from all sectors of industry and society; financial services, new media upstarts, food, beverage retail, healthcare, ad agencies, not-for-profits and government at every level.
Her expertise also extends as an author and keynote speaker and as a resource for an expansive number of nationally and internationally significant periodicals, online journals, television programs and radio shows (including CBC, Huffington Post, Financial Post, Toronto Star, Gluten-Free Retailer, Grocery Business, Pharmacy Business etc.).
Reviews
Tricia has 8 reviews.
When launching my company, I wanted to get started off on the right foot and didn't want to waste time making mistakes. So, very nervously, I reached out to Tricia…how calming, encouraging or should I say empowering it is to work with her. She takes her time, with each exercise, we're building a part of a larger picture…it's like she sneaks in the work. I look forward to my sessions, what I'm learning each week, and can't wait to use my new skills. Thank you Tricia, for challenging me to change by behaviors, attitude and thought process, while transitioning from the role of employee to entrepreneur!

Tracy Khamis – Managing Partner Fiscal Performance
Tricia Ryan has a unique ability to look into the inner workings of a business and immediately identify those key areas, which if enhanced will drive more sales and profitability. While not only a thinker, she is also a doer, and creates clear action plans that an organization can follow. She is also one of those rare individuals who has impeccable follow through and work ethic that is not so common these days, and is able to catapult projects forward with ease

Robert Feltham, Principal & Owner, UserADD
Tricia maintains impeccable integrity with those who surround her whilst demonstrating polished marketing skills and sense of savvy.

Tricia accurately forecasts marketing trends well in advance of her colleagues, always approaching each situation with decorum, aplomp and a sense of ease, instilling confidence in everyone who comes into contact with her.

Ashton Lauren, Wellness Chef
I have had the pleasure of working with Tricia on major new business and strategic initiatives. She is a committed, hard-working and polished marketing professional who will continually surprise you with what she knows and her desire to continue learning.

The depth and breadth of Tricia's experience means she can very quickly assess a challenge and begin pulling together an approach. There's no learning curve for Tricia. She just "gets" it. From retail to food & drink to financial services, I am always amazed at her knowledge and desire to dig deeper. Tricia looks at challenges from the top down - the big picture, first - and then the channel and tactical implications. The beauty is that she understands the differences and where the focus of efforts should be. It has resulted in some great strategic insights and solid plans.

Tricia's passion for what she does is evident not only in the marketing initiatives that she takes on, but also how she continues to pursue personal and professional development in the beverage, food and nutrition categories. I wholeheartedly recommend Tricia and believe she would be asset to any organization.

Ivana Manzon, Experience Marketing Leader & Consultant, GTA
It is evident from working with Tricia that she has a wealth of knowledge & creativity. Her expertise and communication skills allow you to think more clearly & to grasp the extent & impact of the work. She is reliably present and always brings much more to the table than required. Because of this, Tricia brings ease to the work at hand and yet does it all, seemingly effortlessly.

KimberLey Lugsdon, Catering by Kimberley
Tricia a visionary leader with an unwavering commitment to her clients, her team and her values, setting the professional bar higher than many even dare to dream. Her humanistic approach to business combined with her creative instincts are extraordinary!

Brenda Wood, Editor in Chief, Heart Business Journal
Tricia is very professional coach with amazing ideas that have really helped me feel more positive about myself and my business. She is very good with follow-up and keeping you on track to reach your goals!

Shara Rumbolt, Owner at The Basketeer
Tricia is a maverick forging pathways to business success; as an author, speaker and business coach with a major in marketing savvy. With her maverick spirit she brings a unique approach that provides traditional marketing mixes to smart business practices. She gets you to know & deeply believe in your 'Why' - working with you to develop and implement the best practices and strategies to get you to the next level, as your non-equity partner. Tricia is passionate and driven. Tireless in working with her clients - business owners and entrepreneurs alike succeed beyond their beliefs.

Phil Gilkes, Owner, Focal Point Coaching