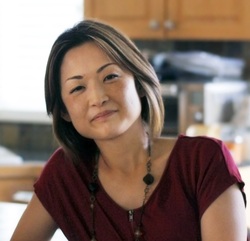 Yuki Konno Bothell, Washington
Life Coach, Performance Coach, Relationship Coach
Certified Life Coach, Reiki Master
Do you feel stuck in life? Is your past pain still bothering and blocking your new life? You don't know where to start and what to do for the change? I have a "90 days program" to transform your life.
About Me
Thank you for visiting my page. I am a certified life coach. I guide amazing and talented people, like you, to get out from your pain and reach your goals. Do you struggle with establishing a good relationship? Are you still in the dark and having a hard time to heal from the past? Do you have a fear of the change or a lack of confidence? Do you tend to procrastinate something you really care? I can help you.
My coaching method is based on strategic intervention and human needs psychology which enable you to take more actions and to sidestep interpersonal restrictions. I focus on more future and what you want rather than your past and pain. One session includes 1) 40 minutes in person or over the phone coaching, 2) a small assignment and 3) two to three short follow-up calls in a week. Coaching sessions motivate you and enhance your creativities, but many people feel difficult to keep the positive mood next day or two. Thus, I believe follow-up calls are essential to encourage and help you to commit your changes. I also have the background in energy healing. I use healing technique and meditation depending on your need.
I am looking forward to working with you to make your life happier!
Reviews
Yuki doesn't have any reviews yet.