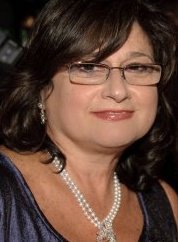 Contact Information:
646-283-2273
Zelda Diatlo-Eden
Life Coach, Relationship Coach, Career Coach
BA, MS, LCSW
I coach men /women, looking to grow and find life balance.You may be depressed or anxious/stuck in repetitive,destructive patterns.I can help you create, develop,realize your goals,resolve roadblocks.
About Me
I have 36 years of experience as a social worker with a Master's degree in Clinical Social Work from Columbia University. I have many years of experience in the field of psychiatry and psychology and am a Licensed Clinical Social Worker. I have had a private psychotherapy practice that has evolved into life coaching. I believe that anyone can discover roadblocks keeping them back from fulfilling goals and dreams. I have had much experience with this and find it especially satisfying to enable a client to move their life forward in a positive direction.
While I have had much training and experience in individual, group, family and relationship therapy, I do not subscribe to a specific method or philosophy. Rather, I like to make the coaching experience specific to the client and their needs. I am very interactive and believe in a mutual exchanging of ideas I know that you will find working with me a rewarding and life changing experience. I am bilingual with fluency in both Spanish and English.
Call me at 646-283-2273 or email me at diatloz@nyspi.columbia.edu for a free consultation. I have an office located on the upper west side of Manhattan that is convenient to all bus and subway lines.
Reviews
Have you worked with Zelda? Tell your friends!
Zelda doesn't have any reviews yet.