Posted on December 19, 2011 by Jacob Share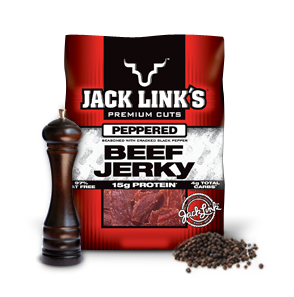 In the spirit of the Spirit of Giving Blog Contest, I decided to ask recruiters for their most memorable job seeker gift stories.
Enjoy!
1. Once knew a young man named Spike who wanted a job in the entertainment publicity market. His first mailing included actual railroad spikes painted silver. That was impressive. Where he blew it was in the follow-up. He sent huge sponges with a note that read, "In case my first mailing got you too excited." You can imagine how my then-boss, a woman, felt about that. Spike was erased from her databank and has never been heard from again. Tom Kidd, Pres Pak Public Relations
2. Several days after interviewing a young woman for an open position, I received a "thank you" card. It read: "Thank you so much for considering me as a candidate to fill the position. Please accept this gift as a token of my appreciation and look forward to speaking with you soon." I proceeded to open the small box which accompanied note and found a cupcake in the shape of a woman's breast. I called the interviewee to let her know her token had confused me. Embarrassingly, she explained that I had received the cupcake intended for her husband. She withdrew her application. Lyman A. Montgomery, Lyman Montgomery Success Network
3. A bag of fried pork rinds with a note saying he'd crunch all our problems away. Jane Perdue, @thehrgoddess
4. Nicest gift I've received was a full sized New England Patriots Helmet with QB Tom Brady's signature. The gentleman wasn't even a candidate. Obviously I gave him an hour on the phone talking about his career and the best way to tackle going about a job search … The gentleman worked for one of the baseball card companies. So sport memorabilia was something he had plenty of access to, and in turn used it to his advantage for networking. He had been given my name as someone he should contact, hence he sent the helmet as a "foot in the door." John W. Ferneborg, The Ferneborg Group
5. One guy sent me pictures of his newborn baby. Wasn't sure if he was a proud papa or just trying to trick me into hiring him. Rich Matteo, @CornOntheJob
6. A candidate once sent me a picture of a key with the caption Thanks for opening that door for me. I thought it was simple but "smart". Duane Roberts, @DuaneRoberts
7. Had an accurate caricature portrait as a TY [thank you] card. The caricature thank you card is on my profile, it was pretty cool. Melanie Benwell, @MelBenwell
8. Funniest [gift] was big packet of beef jerky… very odd gift, but luckily I do love me some beef jerky! This was from a candidate that I had a nice meeting with for a search. It was on a Saturday and after the interview he was taking his son to his local state fair. We had joked earlier in the interview that you could always find someone selling great beef jerky and the latest wonder mops. Being witty, he sent me a few packs of jerky. It gave me a big chuckle! John W. Ferneborg, The Ferneborg Group
9. I have balloons and flowers and a cake this morning. Cindy Ausman, @CindyRecruiter
10. Once, we had a completely unqualified candidate that was determined to interview for one of our jobs. After she showed up at our office a few times without an appointment, and after being told repeatedly (very nicely, I might add) that she was not a good fit, the corporate HR department finally had to get in touch with her and tell her to stop. Her response? She sent us a bag of mixed nuts with a note that said "I'm not nuts…I just really want to work for you!" Clever, but still doesn't give you the skills I'm looking for. This was definitely the most memorable thing I've received…but not in a good way. Michelle Bogner, ClinicalOne.com
11. Had a candidate interviewing for a management level IT spot. His mother sent me a gorgeous basket with chocolates and a bottle of vodka with a note that said "Thank you for helping Ralph with his job hunt. You will need this before it's over." I did, he didn't get the job and was high maintenance. I sent his mother a thank you note and said I was sorry he did not get the offer. She sent a note back that said, "me too". Sandra McCartt, @SandraMcCartt
12. A robe. Bill Schultz
13. The only physical thing besides flowers/cards was logo related like sweatshirt/hat/bags/mugs. Shannon Myers, @slcmyers
14. A candidate sent me an actual paper resume in an actual envelope and sent it through the regular mail. Weird.:) Tracey Cress, digital concepts incorporated
15. This might not be unique but I considered it a "treasure". A candidate sent me a handmade card with her beautiful handwriting expressing her heartfelt thoughts and appreciation for believing in her and securing for her a job that she desired. I haven't seen such personalized cards, better still being handwritten, in years since the advent of emails and social media. I felt so pleased and proud – it really made my day and wiped away my earlier frustrations. I was so proud that I showed it to my colleagues – just to share my little joy… Ellen Cheong, JonDavidson Group
16. One job hunter … sent a wine filter with a note about not having to Filter any more candidates. John Sumser, @JohnSumser
17. Dog biscuits. I was recruiting creatives for an advertising group within the Ralston Purina Pet Product Company. A résumé accompanied some dog biscuits which were uniquely designed and packaged —demonstrating this particular candidate's take on how dog biscuits could be marketed. Valentino Martinez
18. My most memorable of all gifts was at an interview with a Controller for a cake company. He brought me 4 large beautiful cakes as a gift. I brought them back to the office and my team was loving this guy for the generosity and great flavors! John W. Ferneborg, The Ferneborg Group
19. Applications fully branded to the company (meaning they look and feel like a company marketing document. These applications stand out and have 90+% interview rates). Rebecca Rapple, The Resume Revolution
20. I owned a company with my wife. We advertised in the NY Times looking for a copywriter. The ad read: "Mommy/Daddy track agency looking for a copywriter." The successful candidate sent us a baby bottle. Josh Moritz, Creative Partners
21. A successful candidate was a Fuller Brush sales person who wanted to work in advertising. He wrote a great letter and included a mini-fuller brush as a thank you for reading his letter. Josh Moritz, Creative Partners
22. One of the most memorable things sent to me from a job seeker was a vial of Visine attached to his resume. I received a ton of resumes for an open position and I did indeed get red eyes looking though all the resumes. The Visine was a clever differentiator that made that candidate stand out. Because of that I brought him in for an interview. Tedd Rodman, Aveksa
23. I have received flowers, Starbucks gift cards and once I received a Brighton watch from a job seeker. These were all after I placed them in a job. Stacy Pursell, The VET Recruiter
24. I applied for a job that was "detail oriented." I sent my resume along with a highly complex origami eagle I had made from a folded square of paper. I got an interview, and then a second interview, and then I got the job! Benjamin John Coleman, Origami Bonsai
25. While in college, I sent out a resume with a cover letter of me with three drawings:as a Clark Kent-looking photographer, one with a notepad and a hat with a press pass in the hat-band (very '40s Clark Kent) and with fingers flying over a TYPEWRITER's keyboard (gives you an idea of the era). An artist friend drew it, I MIMEOGRAPHED the resume and cover. Not one response. Two years into my journalism career, I did a newspaper (4 page tab size) with the lead story of me looking for work and my work illustration (writing and photos). Again, not one response out of 500 sent out. Sent out about the same number for the drawing cover letter. A short time later, I had an interview for a music writer in Texas. The publisher said he wanted someone creative and my plain resume wasn't creative. He pulled out my newspaper and the cover sheet he had kept. He said, "You need to be as creative as these people." I asked him if he had every read the name on the material he was showing He said no. I said, "Why didn't you respond when I sent you that material?" I never got the music writer position. Richard Kelleher, Marketing Sociologist
26. One applicant brought in home made — and delicious! — cookies when applying for a position. She followed up by saying she hoped we liked the cookies (as baking was listed under Activities in her resume), because she's half as good at making cookies as she would be at being a Marketing Manager. She didn't ultimately get the job, but her effort was positively noticed and helped to get her an interview. Sara Sutton Fell, FlexJobs
27. A female applicant sent a resume in a format like the Playboy Magazine Height, Weight, Measurements, Most Likes, Least Likes, etc. The whole thing except without the photo. Under biggest turn-ons, she said that she liked intelligent people. She misspelled intelligent. The whole thing was classic. I kept it to this day. It was written on a typewriter at a time just before computers came into the workplace. Rich Arzaga, Cornerstone Wealth Management, Inc.
Bonus: how to choose a memorable gift
In my former life as a recruiter, I did receive gifts as far and wide as candy, flowers and cigars to dinner and show tickets. However, one thing I'll clue you and your readers in on was something I learned for my own "chances to be memorable" (which is why you send something anyway) in my growth as a career expert.
I've now made a big impact by sending to folks who I want to stay in the short-term memory of something they can hang on their wall. That includes my picture, my book, and if they were someone I met, a picture of me actually with them. People hang up these shadow boxes as if they were an award or something, which not only keeps me in front of them, but also allows them to speak of me when someone asks "What's that?" The trick for job seekers is to come up with something similarly wall-worthy that has class and appeal that will keep that person top-of-mind. Darrell W. Gurney, CareerGuy
Question of the article
What's the most unusual thing you've ever sent to a recruiter? Recruiters: share your own stories too!
Tell us in the comments below.
Are you looking for a job? Have you worked with a recruiter but still need assistance figuring out your most ideal career path? Noomii has hundreds of career coaches in dozens of cities.