Posted on December 21, 2011 by Madeline Binder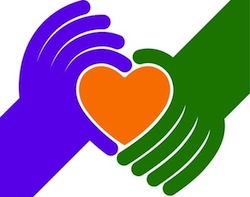 Kindness, nobility and quantity are three terms that define what is meant by generosity (Encarta English Dictionary, 2011). These terms illustrate the fact that there are two main types of generosity, material generosity and spiritual generosity. While most people think that all types of generosity produces similar benefits of good will, trust building and motivation, this is not the case (Arber & Gallagher, 2009). It is for this reason that businesses need to carefully strategize their utilization of generosity to produce the best outcomes.
Generosity Types
Material generosity is the most common form of generosity utilized by businesses. Business managers assume that the amount of something offered to an employee or customer is going to be the determining factor of their response to that generosity. In defense of this assumption are studies that show that financial rewards are the most effective motivators for employees (Harmon, 2008). However, if the material generosity is not properly managed, it can produce behaviors that actually impair company performance. For example, employees may act entitled to large bonuses or generous payouts and refuse to perform at their peak capabilities unless these rewards are standardized.
Generosity of spirit is a better motivator for selfless increases in productivity and company loyalty. These acts often include giving to a charity or assisting an employee that is struggling with personal issues, such as having a child with cancer. The value of these acts of generosity is that they naturally unite teams and keep them focused on a common vision, goal or outcome without expectations of personal gains (Arber & Gallagher, 2009; Harmon, 2008). This helps the company to build stronger teams and to reduce internal conflicts.
Motivation: Does It Matter?
The impact that generosity has in both its material and spirit formats depends heavily upon the motivation of the generosity. Olrie (1998) indicated that the perceived motivation of generosity determines how the recipient of that generosity responds. This means that if a person on the receiving end of the generosity feels that what they received had ulterior motives then they are less likely to respond with gratitude or with loyalty (1998). For example, a company that has been charged with discriminatory employment practices may launch a public outreach campaign that offers educational grants, training programs and other offerings to promote diversity in the work place. While these efforts are expensive and philanthropic, the public may view them as ploys or bribes, reinforcing the negative opinions the company was trying to change. As a result, the public may continue to boycott the company's products and continue their attack of the company's employment policies.
Developing an Effective Generosity Strategy
Managers need to be careful how they utilize generosity. To be effective, the generosity has to be motivated by an authentic desire to reward or enhance the life of a third party, either an employee or a customer. A failure to establish this genuineness of generosity will deflate the value of the generosity that is dispersed. Developing a genuine desire to reward or enhance the life of a third party can be a challenge. In some cases, changes to the organization's culture is necessary, such as making changes to the company mission and vision statements.
The type of generosity that is selected is the next issue managers need to strategize. Material generosity is effective at motivating employees, however, so too is generosity of the spirit (Harmon, 2008). The option that is selected has to produce the type of motivation that is desired, e.g. company loyalty, team-building or higher productivity. Understanding each type of generosity is essential during this step.
Since behavior control is really the purpose of generosity as a motivational factor, generosity strategies have to look at what behaviors are desired and how generosity can be used to reinforce these selected desired behaviors (Harmon, 2008). To ensure the right behaviors are being encouraged and reinforced it is essential to clarify what you want from your employees in exchange for your generosity. A policy can be drafted that outlines the issue being addressed, the reward being offered and how that reward or act of generosity is to be awarded. For example, the issue may be an employee is missing a lot of work because they have a child that has cancer, the act of generosity that is proposed is a collection of funds to assist with the care of that child and the methodology for bringing this act of generosity to fruition will be donating a percentage of profits during the period to the employee. Here it is clear that the more effort that employees invest in this process the more generous the reward will be for the employee in need, the limitations of this act of generosity is also defined by restricting it to a finite period of time.
Conclusion
Generosity is a business strategy that can be very effective when properly managed. However, if it is not strategized for it can backfire and create inhibitors to the success of a company. To reap the rewards of being generous you need to be aware of the different types of generosity, you need to be sincere when offering it and you need to clarify the specifics of your act of generosity. These simple steps give you control over how your generosity is received and what reciprocates from your efforts.
References
Arber, A. & Gallagher, A. (2009). Generosity and the moral imagination in the practice of teamwork. Nursing Ethics, 16 (6), 775-785. Retrieved from http://www.proquest.com
Encarta English Dictionary. (2011). Generosity. Retrieved from http://www.bing.com/Dictionary/search?q=define+generosity&qpvt=generocity+definition&FORM=DTPDIA
Harmon, V.M. (2008). Performance discrepancy between team members and motivation gains. Chicago, IL: University of Illinois at Chicago.
Orlie, M. (1998). Rethinking generosity: Critical theory and the politics of caritas. The American Political Science Review, 92 (4), 928-929. Retrieved from http://www.proquest.com