Posted on February 9, 2012 by Stephan Wiedner
You didn't need a date on the calendar to tell you when to fall in love. So do you really need a hyped-up Hallmark holiday like Valentine's to show that special someone how you feel?
If your idea of romance is a heart-shaped box of chocolates, a clichéd rose bouquet, and dinner at a pricey restaurant filled with other couples celebrating their unique love on the exact same day, then by all means, break out that credit card now. But if you agree with relationship coaches that it takes more than a contrived holiday to keep your romance alive, here's a list of several random acts of love you can do today—or any day but Valentine's Day—to show you care all year.
1. Give flowers spontaneously, just one
When it comes to simple objects of affection, flowers are hard to beat, especially flowers presented at times when they're least expected. A solitary flower given spontaneously—without any implied motives of duty or obligation—will make a far better impression on the heart than the most elaborate Valentine's Day bouquet.

Photo courtesy Stephen Brace on Flickr.
Want to increase the wow factor? Make it a handmade glow in the dark flower or paper origami flower.
2. Book a brief romantic getaway
Few things can spark up a relationship better than a romantic getaway. Just don't book it around Valentine's Day. Since some scheduling will be required, this does not need to be an elaborate event. In fact, a long weekend or overnighter at a favorite local destination is actually preferred, as it will be easier to add the elements of mystery and spontaneity that help to make romantic getaways even more special. With a little creativity, even one of these at-home romantic staycation ideas can be memorable, such as dragging your mattress into the living room to watch a movie or play video games.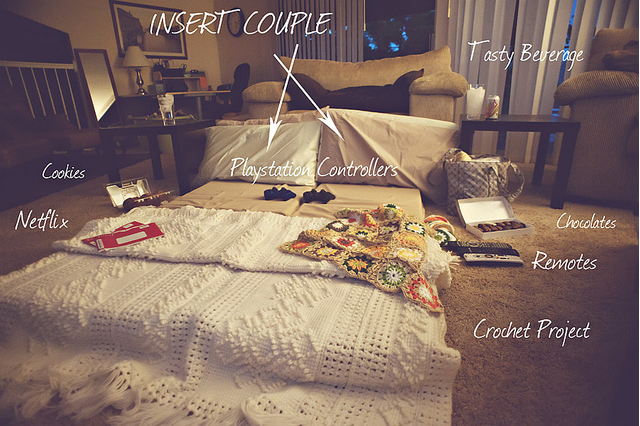 Photo courtesy DelaLane Photography.
3. Send a card through regular postage (from your iPhone!)
Everybody loves getting mail, especially when it is not a bill to pay. So make an extra effort to send that special someone a hand-written card and drop it in the mail box. Want to avoid Hallmark cards? No problem. You can mail a custom-made card straight from your iPhone by installing the Cards app by Apple. Sure, it's easier to express your feelings in an email, a text, or a tweet, but taking the time and effort to say it with a card makes any occasion—even "just because" occasions—all the more special.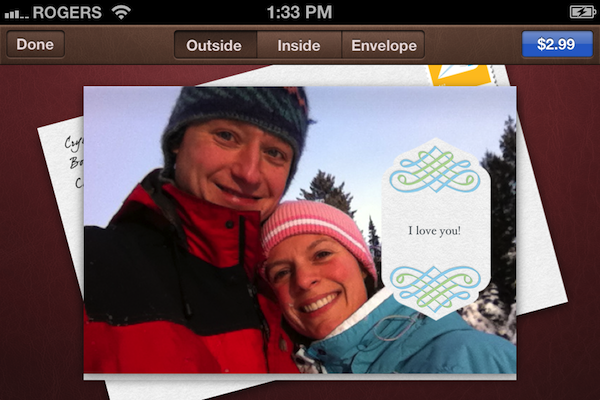 4. Hide your feelings in a creatively crafted love note
Everyone loves a surprise, especially if it's a nice one. And few expressions of affection can make the day of the person you care about like a hidden love note. Unlike greeting cards, the fun of a love note is in the finding. And they can be found almost anywhere. Tucked in coffee pots, sock drawers, bathroom mirrors, wallets, lunch bags, and laptops, even the simplest message, such as "thinking of you", found unexpectedly on a tiny piece of paper can speak volumes about how you really feel.

Photo courtesy Calsidyrose
5. His or Her's Monthly Gifts
Who needs a special holiday to send a gift when you can send one each month?! There are plenty of monthly subscription services out there that make it easy for you to pamper your loved one. For that special man in your life, send him a tasty, high end, new beer each month or the latest flavors of beef jerky. For the woman of your dreams? How about sending her panties by post or a nice bottle of wine each month. Oh, the joy of having him or her open up that little parcel each month.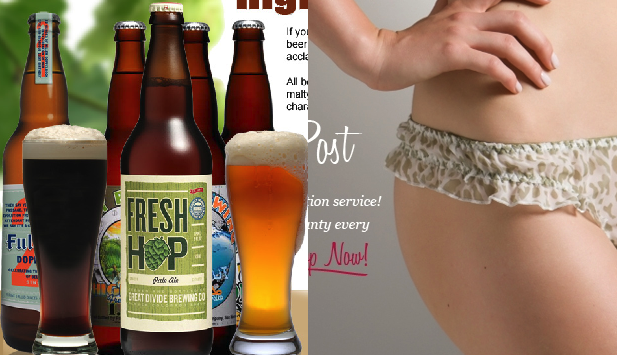 6. Give love coupons
As anyone in a relationship will tell you, the most heartfelt gifts are those not sold in stores. While it wouldn't hurt to be an artist or a poet, all it really takes to produce the perfect gift is a little thought and creativity. Take the love coupon, for example. Who wouldn't want a gift that entitles them to a massage, hot bubble bath, or any other activity or indulgence spelled out on a coupon that's redeemable at any time? And since love coupons can be created and presented on very short notice, they can be custom made to provide that certain something when it's needed most, like a neck massage after a stressful day at work, or, well, weird and nerdy sex. Whatever works for ya.
This hilarious coupon is courtesy disclaimher. Buy your own Weird and Nerdy Sex coupon on Etsy.
7. Make a real date
As relationships progress and become comfortable, it's easy to lose some of the excitement and romance you experienced during the dating process. And one of the best things couples can do to recapture those moments and feelings is to continue to date one another, especially after long-term commitments have been made. What man or woman wouldn't want the person they love to ask them out on a date—not a "hey do you wanna' hang out" kind of date but a real date, where you get ready, get picked up at an appointed time, and go somewhere special like you did in the early days.
Face it, relationships take work and effort and continuing the courtship process is an ideal way to keep the romance going—by showing that special someone that you feel lucky to be with them—not just on Valentine's Day, but each and every day of the year.