Posted on November 6, 2012 by Cynthia Gunsinger
How Many Coaching Sessions Do I Need?
A life coach works with you to understand and explore problems, define clear, do-able and motivating goals, and gets you started off in your journey to change.  All of this typically takes anywhere between 5 – 8 sessions.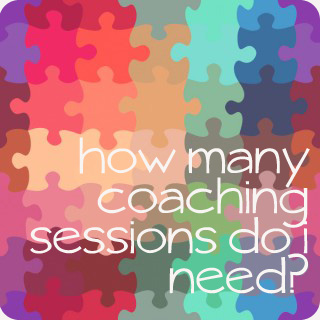 However, the number of coaching sessions required, whether business, life, leadership, family or ADHD coaching is your focus, really depends on three things:
 1. The Goals You Have: Think of the goals you have. Are they big or small changes? If you want to completely change your life, then a coach will typically break down your larger goals into smaller pieces and this will take a bit more time.
 2. How Much and the Type of Support You Require: Depending on the type of changes you want to make and the nature of your own personality, you may want to have more consistent and frequent sessions to get you moving to your goals.
 3. Your Work Between Sessions: How much work will you be doing between sessions? If you have significant "homework" to get to your goals, you may want slightly longer time between coaching sessions.
Our recommendation is that you can begin with one session every 2 weeks and then move onto a session every 30 days.  Take some time to evaluate how you tackled the changes in your life, work, business, etc. and you will be able to decide the number of sessions you require.
Remember: smaller goals will require fewer sessions, while larger goals and whole life changes will take time.
Ready to start with your first session? Contact us to request potential coach matches!