Posted on April 25, 2013 by Stephan Wiedner
Beat the Coaching Obstacle Course
Have you ever felt sick to your stomach moments before talking to a prospective client?
You know you can help. You're just not sure how to communicate the value of coaching.
Confidence dips. It's a terrible feeling and somehow, you know the client detects your insecurity and doesn't hire you.
There's a very practical solution to this problem.
In this teleclass, Emma-Louise Elsey shares the story of her early days of coaching and how she developed coaching tools and exercises to beat her confidence issues, concretize the power and value of coaching to prospective clients, and make running her coaching practice a breeze.
Emma-Louise has been coaching since 2004. At The Coaching Tools Company.com she has combined her practical mind and love of systems with her passion for coaching and creativity and created a place for Coaches to go for Tools, Resources and Inspiration. Launched in 2009, she now has nearly 4000 coaches from 99 different countries signed up for her weekly newsletter and is excited for you to learn how coaching tools and exercises could help you boost your practice – and beat "The Coaching Obstacle Course"!
Listen to the Teleclass Recording
Click on the play button below to listen to the recording.
Download and Print Off the Slides
View the slides in full screen.
If you want to download a copy to save to your harddrive, do the following:
1. Click on the link above
2. In the menu bar, click on File > Download
3. This will open a dialog box to choose where you want the file saved to your computer
4. Click Save
Done.
Save 20% on the Coaching Welcome Pack
Emma-Louise has generously offered Noomii customers a 20% discount on the Welcome Pack Toolkit, a collection of 16 tools, forms and templates (everything you need) to get started with a new client.
Why pay $47 when you can pay $37.60:
Check out the Welcome Pack on The Coaching Tools Company website
When prompted, enter the discount code Noomii20 to get an instant 20% discount.
Wishing you all the best in building a successful and rewarding coaching practice.
Disclosure: Please note that the link below is an affiliate link, and at no additional cost to you, Noomii will earn a commission if you decide to make a purchase. Please understand that we recommend The Coaching Tools Company.com because it offers helpful and useful tools for coaches, not because of the small commissions we make if you decide to buy something. Please do not spend any money on these products unless you feel you need them or that they will help you achieve your goals.
About Emma-Louise Elsey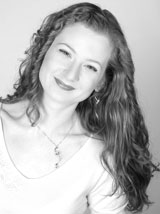 Emma-Louise Elsey is a professional life coach, NLP practitioner and founder of The Coaching Tools Company.com. Originally a project and relationship manager for Fortune 500 companies she discovered coaching in 2003 and hasn't looked back. She is a passionate and practical leader, writer and entrepreneur in the coaching field. If you love Coaching, you'll LOVE her high-quality, professional Coaching Tools, Forms, Exercises and tips for Coaches, not to mention the FREE Resources (including 549 Powerful Coaching Questions)! Visit www.thecoachingtoolscompany.com and see for yourself.