Posted on November 5, 2013 by Stephan Wiedner
When angry count to ten before you speak. If very angry, count to one hundred.
Thomas Jefferson
How often do you lose your cool? All the time? Almost never?
Come on, even if you are not an angry person, there have got to be some minor incidents that drive you crazy.
Maybe your spouse left their underwear on the floor. Again.
Your kids don't stop jumping off the back of the couch, even though you asked them to stop, like 328 times.
Or, your incompetent co-worker keeps handing in work that you have to fix.
These incidents are incredibly annoying, but what's worse is the way you feel after you lose your cool. You yell, you scream, and in the end, you feel totally disconnected from someone that you care about. Or maybe you bottle up the anger and beat yourself up for not speaking up which seems to put a gap between you and the other person.
If you can relate to any of these kinds of situations, at home or at work, this article will help you learn how to control anger and stop the cycle of disconnection that you feel.
Anger and how it affects you
Before we can learn how to control anger, we need to understand what it is and how it affects us. For that, I have contacted engineer turned relationship coach, Ivan Tucakov, who has dissected anger and all of its parts.
In working with individuals and groups, Tucakov keenly observed how much of the anger that people experience in their lives is habitual. There is a triggering event or incident that results in an automatic anger response that happens over and over again.
When we perpetuate the anger cycle, we stay in this unpleasant state of disconnection, what Tucakov calls the The Disconnecting Habit Loop, shown below.
Why do we get angry in the first place?
"Anger," Tucakov tells me, "is the 'fight or flight' state that is triggered when we are offended or wronged by someone else." When that happens, our needs are not being met (the bottom point of the Disconnecting Habit Loop).
For example, if your husband leaves his underwear on the ground and it drives you crazy, one or more of your needs are not being met. Maybe you feel like he doesn't respect your need for a tidy home. Or maybe you feel like he doesn't appreciate the work you do to keep the house clean. As a result, you get angry.
Often, when your needs are not being met, your values (the things that are important to you) are being ignored or squashed, like your need for a clean home and being appreciated, and it causes you to get angry. This is what Tucakov calls the "Disconnected State", recognized by the physical symptoms in your body (the top-right point of the Disconnecting Habit Loop).
Why we see red. The physical manifestation of anger in our bodies.
"When we get angry," explains Tucakov, "the rational part of the brain is bypassed and we react automatically without thinking about our actions. We become tense, we get a heavy chest and a raised heart-rate, our breath gets shallow and irregular."
It's our body's natural survival instinct kicking in. Imagine back in the days when humans lived off the land, hunted wild animals and foraged for berries. If you heard a rustling sound in the bushes, your body would instantly prepare itself for fight or flight.
However, in today's society, it is rare for anger-inducing situations to be life threatening. Often, getting angry is quite unnecessary and can make it harder for you to deal with the situation in a productive, connecting way.
"Instead, anger keeps us from being able to connect to any of our true feelings," adds Tucakov. "Our sympathetic nervous system gets activated, adrenaline is in our system and dopamine and serotonin levels go down: disabling us from staying positive and resilient."
When we are angry, we don't literally see the color red but we certainly feel the blood flowing through our bodies.
Why anger doesn't solve the problem.
Anger almost always leads to blame. We heap blame on others or even ourselves. We say or think things like "It's all your fault" or "I am so dumb" both of which are what Tucakov calls "disconnecting behaviors".
"Instead of simply recognizing a behavior that is causing the problem and dealing with it," explains Tucakov, "we end up using our generalized judgments and evaluations of other people or ourselves to self-justify our own damaging behaviors and stay in this distressed state long-term."
Even if the anger leads to compliance and obedience (a husband that picks up his socks, kids that get off the couch, a co-worker that stops giving you error-laden work), this strategy is "inherently disconnecting," explains Tucakov. "As much as we manage to get people to behave in the way we would want them through our aggressive ways, we are unable to meet many other core needs, for example, long-term collaboration, acceptance, understanding, respect, trust, etc. We end up living a very imbalanced life."
That's why he calls the product of uncontrolled anger "disconnecting behaviors", especially if they go unmitigated for repeated cycles of the anger loop. Round and round it spirals….
"We first make our habits, then our habits make us."
― John Dryden
How to control anger. A 20th century model for connecting to your true feelings.
The first arrow, getting angry, is painful. The second arrow, the guilt, shame, and disappointment that comes from losing your cool, is worse.
Since we're no longer in the forest running for our lives and wrestling wild boar, we need a new model for controlling anger. Introducing The Connecting Habit Loop by Ivan Tucakov.
The first step to controlling anger and creating your connecting habit loop.
"One way to get out of the disconnecting habit loop," explains Tucakov, "is to get yourself fully aware of what it feels like to be in this angry 'disconnected state' and monitor it."
What does it feel like to be in your angry "disconnected state"? To stay in it?
What's your version of seeing red? Is it tense, shallow and irregular breath, raised heart rate, heaviness or pain in the chest, difficulty thinking and foggy mind?
Turned inward, the bodily sensations of anger can be numbness, being drained, lifeless.
Once you are clear on the characteristics of your disconnected state (yes, there are warning signs), avoid going into your regular disconnecting behaviors. Instead turn to a set of connecting behaviors.
Step 2: Identify your connecting behaviors
"Connecting behaviors are all about doing things that are meant to identify, accept and meet needs" says Tucakov. Both your needs and the needs of others in a constructive way.
Here are just a few examples of connecting behaviors:
taking a deep breath
removing yourself from the situation and taking a quick time-out
choosing to listen first before saying anything
If you are used to shouting at your husband for leaving his socks on the floor, you could have a prepared "talking quietly" strategy whenever you notice that you are getting worked up.
If you blame your kids for jumping on the couch and not listening, you can stop yourself and pay attention to what's going on for you and the kids. Rather than yelling, try walking away, giving yourself a short break, and then approaching your kids with curiosity and love instead of a desire for obedience and compliance.
Do you see how the connecting behaviors naturally lead to your needs being met in a more cooperative and constructive way? Instead of seeing red, you'll be seeing a full rainbow of color.
Putting it all together. Your homework for controlling anger.
Step 1: What are one or two incidents that cause you to lose your cool? Write them down.
Step 2: When you lose your cool, what are the physical manifestations in your body (the disconnecting state)? What does it feel like?
Step 3: How do you typically respond to the anger you feel in the situations you described in step 1?
Step 4: What are some connecting behaviors that you can try out the next time you get angry? Walking away? Taking a few deep breaths? Write them down.
Step 5: Put the connecting behaviors into action!
Need more help to learn how to control anger?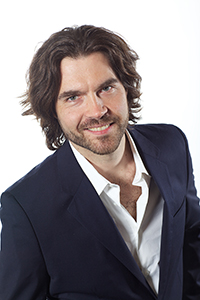 Ivan Tucakov is a public speaker, life coach and author on social dynamics, healthy relationships, changing habits, personal growth and advocates a life of self-awareness, wellbeing and nurturing, loving connections. He has studied Non-Violent Communication in workshops with Marshall Rosenberg and was a board member of the BC Network for Compassionate Communication for three years. In 2013, Tucakov released The Compass Within workbook which presents practical steps to breaking destructive, disconnecting habit loops and replacing them with restorative, connecting habits. To learn more about Tucakov, visit his website TheCompassWithin.com or follow him on Twitter.
Noomii.com has hundreds of life and relationship coaches in dozens of cities: Vancouver, Phoenix, Austin, and more. Find the right coach for you.