Posted on November 26, 2013 by Stephan Wiedner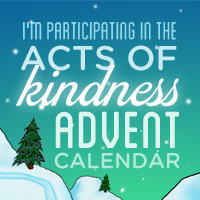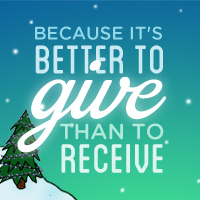 For the third year running, we are proud to announce the Acts of Kindness Advent Calendar … because it is better to give than to receive.
We really want you to join us! Here are 10 outrageously fun reasons why you should participate:
1. Waxy chocolate is overrated – with Swiss blood, I love chocolate as much as the next person but even little kids admit that the waxy little chocolates you get in cheap-o advent calendars is not as good as the anticipation of eating it. Can you say #overrated?!
2. We have cute little bears – last year we partnered with our South Pole friends the penguins, but our North Pole friends felt left out. This year, a troop of polar bears are helping us spread kindness. How could you resist?
3. There's a big hag that you need to know about – No, not the evil kind. We're life coaches, so we needed to create a Big Hairy Audacious Goal (BHAG or in this case Big HAG) that would fire us up. So here it is, we are shooting for 10,000 Acts of Kindness this year (more than 3x the AoKs from last year) and we need your help. Will you help us crush this BHAG?
4. Light up Black Friday – Do you know what black means to a business person? The opposite of red. It means profit. So, instead of filling corporate bank accounts (and emptying yours), let's fill hearts. Awwww.
5. Party with Spandy Andy – 30,000 Facebook fans and 25,000 YouTube fans can't all be wrong. Spandy Andy is the real deal when it comes to spreading smiles and he's helping us to spread kindness via the #KindnessAdvent. Woot woot!
6. Surfing is the most fun when there are big waves! – Let's create more than ripples of kindness, let's create waves. Big ones.
7. Fun for the whole family – Ya ya, whatever, I want my kids to be kind and valued contributors to society. That's good, but how about parents getting breakfast in bed thanks to their "kind" children?! High five!
8. If you know it's a good idea, why don't you do it? Let's be real: just because I know it's a good idea doesn't mean I'll do anything about it. Like going to yoga, eating green smoothies, and taking cod liver oil, I know kindness is good for me (and others). 25 daily email prompts are a good reminder to practice kindness.
9. We is the new me (new me = noomii 🙂 – When I think about myself, I think I am awesome. When I think about others, they suddenly think I'm awesome too. Who doesn't want that! 
10. It's outrageously fun! Beyond the bears, parties, #KindnessAmbassadors and big hags, doing a random act of kindness is truly fun.  
So what are you waiting for? Check out the Acts of Kindness Advent Calendar today!