Posted on June 10, 2014 by Stephan Wiedner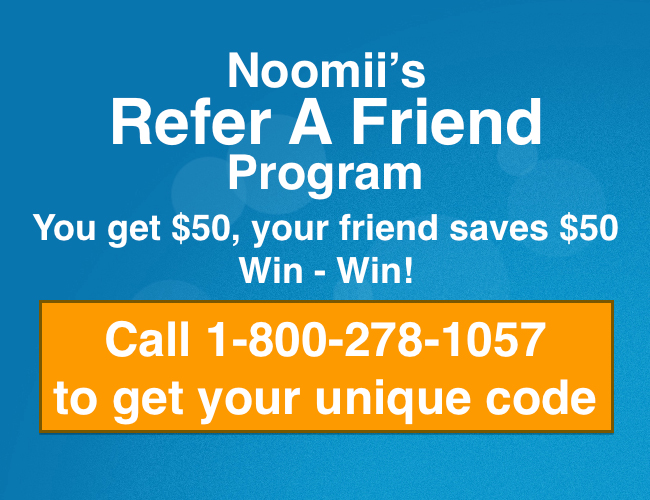 Would you like to earn money by referring Noomii to coaches you know?
Well you're in luck. We are excited to announce our Refer A Friend Program. With this program, you get $50 for every friend who signs up for Noomii, and they get a $50 instant discount on their membership. Win-win!
It works like this: simply call or email our friendly customer support manager Amy. She will give you a personalized referral code just for you. Then give out your code to any of your friends who are interested in singing up for Noomii. When they sign up using your code, they will get $50 off their membership and you will get a $50 credit applied to your account. Easy!
There is no limit to how many times you can get your $50 reward. Think about it: if you get just 8 friends to sign up, you've paid for your own Noomii membership for one full year!
Questions? Check out our handy Refer A Friend Program FAQs.
Call us to get started, toll free 1-800-278-1057
If you're ready to join, contact us by phone or email and we'll have your personalized discount code ready in no time.
email: support@noomii.com
phone (US & Canada): 1-800-278-1057
phone (International): +1-604-709-9894