Posted on September 18, 2014 by Stephan Wiedner
This teleclass was recorded on September 17th, 2014 with Noomii CoFounders Kurt Shuster and Stephan Wiedner. During the call, Kurt & Stephan explain how Noomii works and some of the techniques used by the most successful coaches in the referral network to secure paying clients.
Enjoy the recording below. You can can also download the MP3 so you can listen to it wherever or whenever you want.
Listen to the Teleclass to Learn More About the Noomii Referral Program
About the Teleclass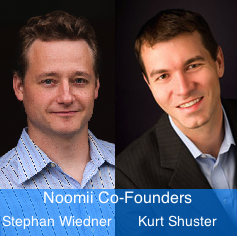 In this teleclass, Noomii co-founders Stephan Wiedner and Kurt Shuster will be discussing the ins and outs of the Noomii Referral Program.
You want to attend this teleclass if:
You are a member of the referral program and want to learn how you get more clients through the service
You are considering joining the referral program
You have a specific question for Kurt or Stephan regarding the referral program (there will be open Q&A time)