Posted on October 15, 2014 by Stephan Wiedner
This is a teleclass for Satvatove Institute members and students, delivered by Noomii.com. If you are a member of Satvatove Institute, welcome.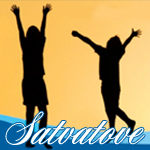 How to Get Clients Online – This is what's covered in the teleclass
Are you struggling to figure out how to get clients online? Do you sense that there is so much potential, if you just knew how?
If you have a website, write a blog, "gotten yourself out there" on Noomii, LinkedIn, Twitter, and still don't get enough clients, this is the perfect teleclass for you. If you haven't jumped online yet but are thinking about it, even better.
Noomii.com co-founder Stephan Wiedner will show you some of the critical (and avoidable) mistakes that coaches make with their online marketing efforts and how to fix them. Learn how to clearly and succinctly communicate your value to your ideal clients so when they come across your profile, they can't help but pick up the phone and call you.
About Stephan Wiedner
Stephan is the co-founder of Noomii.com, the professional coach directory that generates thousands of client leads for coaches every year. As a certified coach with the ICF, Stephan provides kick-ass accountability for entrepreneurs and free thinkers who want to forge a unique path in this world. Stephan cherishes time with his wife and two children exploring new places and people around the world.