Posted on March 31, 2015 by Stephan Wiedner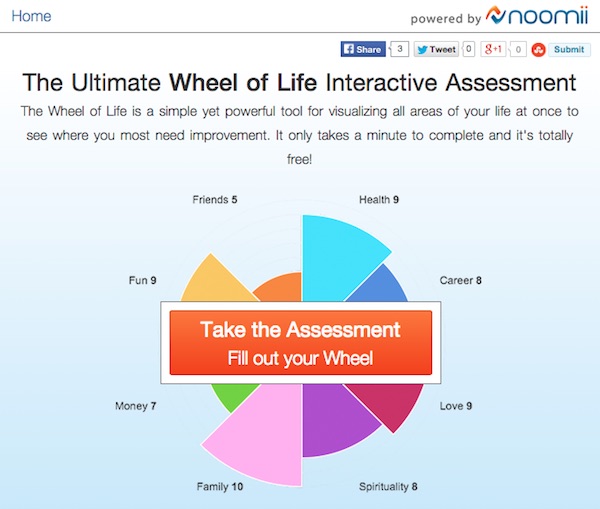 For the last few weeks, the hard working folks here at Noomii have been working on creating an online version of the Wheel of Life – a tool that is predominantly delivered to coaching clients via a printable PDF.
Take the AssessmentFill out your Wheel
We wanted to make it easy for individuals to take the assessment and ponder the balance in their life. In just a few seconds, anybody can fill out their wheel of life and easily share it with their Facebook friends or email it to their coach.
Here's what the results look like: