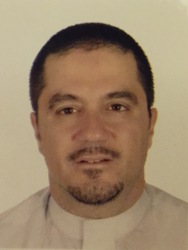 Ahmad Salam

Jeddah, Makka
Health and Fitness Coach, Spirituality Coach, ADD ADHD Coach
BS, MBA
I graduated from The Institute for Integrative Nutrition (IIN). I coach people to take control of their health, so that they can have a balanced life, and move forward towards reaching their goals.
About Me
It is very simple and very rewarding to be healthy. You don't have to be sick/get sick at all. Now that diseases are reaching epidemic levels globally, you can easily prevent yourself, your family, and your friends from becoming ill. Even the ones who are ill, there is a way to reverse it, it has happened many times, depending on the severity of course.
Do you want to have the tools to be focused, clear headed, happy, and full of energy? ok then, what are you waiting for? i'm here to help you!
Reviews
Ahmad doesn't have any reviews yet.