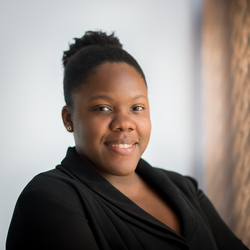 Alian Ollivierre
Entrepreneurship Coach, Business Coach, Retirement Coach
LL.B. Law (Hons), MSc. International Relations (Hons)
I build dynamic brands and purposeful people. Are you an entrepreneur or professional with a business, idea or career but feeling lost? I help clients find balance for self to lead profits and growth.
About Me
An entrepreneur with legal, international policy, consultancy, non-profit and corporate experience, across various sectors.
Currently, the Managing Director at Gateway International, a training, coaching and consultancy agency for individuals and enterprises, and a Director for Caribbean non-profits, the Barbados Agricultural Credit Trust and I Am A Girl Barbados.
Across my various roles, I develop course material, concepts and foundational tools for trainers and trainees, built around aiding individuals and enterprises with their structure, business sustainability, growth strategies, brand development, and document production, for both in-person and E-Learning mediums.
In addition I facilitate one on one coaching and accountability, mastermind groups, think tanks and capacity building to aid individuals and enterprises, that need development with their networks, processes and scalability.
I also manage physical and digital operations media, policy, stakeholder, business and strategic planning; therefore, I understanding exactly what clients need regarding systematising and streamlining operations for greater profits and preventing loss of revenue.
I've gained ten (10) years plus experience in London (England), Temuco (Chile), Dallas (Texas), and within the United Nations sphere, while also becoming a published Author in 2015.
I thrive on challenging assignments, know how to meet tight deadlines, multitask and deliver high performance always, while utilising my core competences: Strategic Thinking ∙ Training ∙ Administration ∙ Project Management ∙ Business Development ∙ Coaching ∙ Entrepreneurship.
At the core of my passion for coaching, is the desire to utilise creativity and my strategic thinking abilities to craft solutions that are tailored for my clientele, while assisting all to build influence, integrity and processes for prosperity.
Quality and quantity go hand in hand to ensure my clients have the best and an abundance of knowledge going forward.
Reviews
Alian doesn't have any reviews yet.