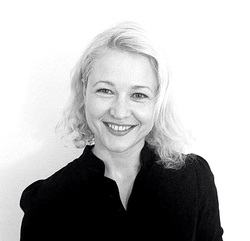 Anastasia Krasnoshtein

Tel Aviv, Tel Aviv
Life Coach, Relationship Coach, Executive Coach
Master of Transpersonal Psychology, Transformational Life Coach, MA Marketing.
I coach young adults to get unstuck, advance in a career or relationship, and discover the wealth of exciting possibilities and meaningful life.
About Me
I am a Coach, a mother, and a wife. To my clients, I am offering 7 years of experience as a Life and Executive Coach, as well as fourteen years of experience in a Corporate world and Entrepreneurship, both in Israel and abroad.
My clients benefit from my ability to IMMEDIATELY recognize harmful behavioral patterns. They quickly learn and adopt NEW STRATEGIES and behaviors. They achieve their goals by transforming their perception, EMPOWERING their choices and creating a clear ACTION plan.
Why choose me?
I come from different places and cultures, and know what works best when you need to RE-INVENT yourself and succeed in a changing environment.
You will achieve your goal FASTER with my guidance, and learn many interesting insights about yourself.
How do I do it?
I have developed my own coaching model that is based on a MULTIDISCIPLINARY approach. In my practice, I use a combination of concepts and techniques from:
- NEUROSCIENCE approach to brain coaching;
- MINDFULNESS training;
- CREATIVE artistic expression;
- PSYCHOSYNTHESIS and GESTALT therapy;
- NLP.
My background
I lived in several countries, including USA, Israel, and Russia, and have a vast experience dealing with challenges and creating opportunities. My personal story includes making bold moves like buying a house at 25, quitting the executive position in a multi-national company at 26, creating and failing a startup, and starting a new life after 30.
Academic Background and Credentials
I hold a Masters degree in Transpersonal Psychology and a Certificate in Transformational Life Coaching. I have MA in Marketing. I received ICF accredited coach-specific training from the Institute of Transpersonal Psychology (Sofia University) CA, USA.
Reviews
6 reviews (5.0)
Every time I meet Anastasia I remember why I hired her: to shake me up, give me a sense of direction and motivate me to achieve my goals.

Jason C., Entrepreneur, Tel-Aviv
Anastasia is amazing, I love working with her. She gives me insights I never thought about before.

Shelly, Hi-Tech product manager, Tel-Aviv
Anastasia has been a pleasure to work with. Her techniques to cope with my problems have really been helpful. She has been able to help me deal with my issues at every step of the way. She comes highly recommended.

Z.B., political PR manager, Tel-Aviv
"Anastasia helped me to see situation from the other side, to find alternatives and to act. Every day is now filled with huge plans. I feel enthusiastic. "

- N.S., Marketing Director, Pandora Russia
"Coaching assisted me in finding means to integrate my bigger dream into my existing business".

- I. Voitsehovski, Entrepreneur
"Anastasia encouraged me to rise to challenges, overcome obstacles and get into action by changing the prospective. Coaching was a real helping hand".

- K. Potorochina, Business development manager, food chain