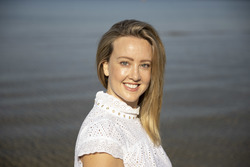 Angela Kilkenny

Melbourne, Victoria
Life Coach, Relationship Coach, Spirituality Coach
BA, Hypnotherapy, Human Design, NLP
Hi! I help clients set a strong foundation of self connection and then we work on your desires and achieving them. This where the work comes in, we work through your blocks, limiting beliefs, habits.
About Me
I have been professionally coaching for a few years but doing it casually most of my life! I love helping people and I have extensive training and I am constantly researching. Modalities I have learnt are NLP, Human Design and Hypnotherapy as well as traditional coaching methods. I include the many tools I have in my sessions and I feel equipped to deal with most situations and have my clients come out with a positive result, higher than their expectations for themselves. We are capable of more than we realise.
I do love working with people who want to hire someone to fast track them, who are ready to learn and do the small amounts of work necessary to get the huge results. I specialise in working with high achievers to come back into their inner knowing, their inner selves and start reconnecting with themselves and creating that foundation that will enable them to reach their next level.
Look forward to working together!
Reviews
Angela doesn't have any reviews yet.