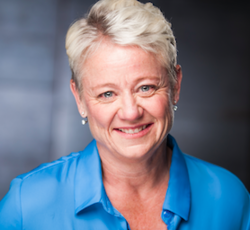 Annette Lavoie

Salt Lake City, Utah
Life Coach, Entrepreneurship Coach, Career Coach
PhD, The Nirmana Leadership and Coaching Academy, Certified Accountability Coach
Are your dreams ready to take flight? No idea where you want to go? CoPilot Coaching can put you in the Pilot seat to envision your ideal future and create a Flight Plan to get you there.
About Me
I love the life I've created for myself, but it wasn't always so. I trained many years for the career I thought I wanted, only to find that it didn't fit the life I wanted to live. It took several false starts for me to understand what I needed to be happy at work, then create a business that flourished along with my happiness. As my life and interests changed, so did my businesses. It was not my initial dream to become and entrepreneur, but being an entrepreneur has allowed me to live my dreams.
What dreams would you like to live?
Co-Pilot Coaching is a unique program that puts you in the Pilot's seat and teaches you to fly. Whether you know exactly where you want to go or are struggling to find your purpose, this program can help. I created a 9-point Preflight Checklist that will help you to figure out where you want to go, how to get there and most importantly to identify and address the obstacles you believe are in your way. Most of my client create their individualized Flight Plan and start their Solo Flight within four months of weekly coaching, but every Pilot has the freedom to choose the Flight Time that meets their needs. I'm excited to be riding along in the Co-Pilot's seat for your creative process, as long or as short as that might be.
Why work with me?
I'm not a fit for every client - just as you are not a fit for every coach. In my life I have been a professor, a scientist, a wife, a mother, an entrepreneur, a producer, a coach… and I've been completely lost several times along the way. I know how it feels to succeed and how it feels to fail. I know how hard it can be to start again, and how rewarding it is to create a new company, a new career, or a new life. I don't expect my clients to have the answers, but I do expect them to be willing to explore the hard questions.
• If you're motivated to create something new,
• If you're ready to take control of you future,
• If you're ready for change,
then let's talk. I'd love to hear from you.
Reviews
4 reviews (5.0)
Annette is a wonderful coach! She is personable while at the same time direct, challenging me to reach my goals. She has clearly done her own work as evidenced by her perfectly-timed questions and endless resources. Annette has helped me gain clarity on my values and take steps towards creating a more meaningful life for me :) I have enjoyed working with Annette and would recommend her to many!

Jill M.
Annette is extremely insightful whenever we have a coaching session. Her ability to understand the complexities of prioritizing different projects is always helpful. I have found her coaching to be invaluable and I highly recommend her to anyone looking for guidance, encouragement and inspiration.

Carmen J.
I worked with Annette in a coaching/classroom setting once a week for 24 weeks earlier this year. We worked quite a bit together during this time and I found her to be very smart with a high level of natural intuition. After working with her for a while, I found it interesting how easy she was to talk to and how grounded she seemed to be considering her level of education and professional accomplishments. I found myself having very easy and natural conversations with her, exchanging ideas and discussing thoughts on a wide variety of topics. Annette is an accomplished entrepreneur. She has experience in the world of big business as well as a grounded understanding of who she is and where she came from. I have a lot of respect for her and would highly recommend her as a business/life coach.

Jeff Harwood
Annette is a rare combination of compassionate and effective as a coach. She was exactly what I needed! I can't recommend her high enough. Can I give her 6 stars instead of 5?

Corey L. Jenkins