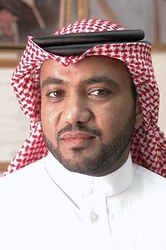 Behaijan Albehaijan

Riyadh, Ar Riyad
Career Coach, Executive Coach, Life Coach
MA, People Assessor & Developer, Certified by BPS
I coach males and females on finding the perfect job for them. I coach them to change behaviour and gain extra skills they want. I help them to improve and grow in their life and career.
About Me
People come to me who don't know which field and career to pursue, and I help them, and recommend to them the most suitable field and career for them. Other people come to me who would like to change a certain behaviour, or gain certain skills, and I help them to achieve this.
How I do it? I assess their personality and abilities, and analyse this, and give them feedback including their strengths and weaknesses. Then, I recommend what is best for them, and set achievable goals for them. Then, work with them to achieve these goals.
I have studied higher education in occupational psychology, management and organisational analysis. I also have 20+ years of experience working as management & HR consultant and trainer, plus leading roles in management and HR. I'm bilingual, speaking and writing in English & Arabic. People say about me that I'm thorough, charismatic and inspirational.
Reviews
2 reviews (2 verified) (5.0)
This is a real review about Behaijan Albehaijan, he is very talented and I really like his way of taking and collecting all the details about me and then advice me to the right way. From the first meeting I got a tremendous information and advices and I will meet him again to review my assessment results and provide me with the right steps to get my goal. I really appreciate his help and looking to the next session. I would to thank this website to give me the opportunity to meet such professionals with huge experience in his field. Thanks.

Mohamed
I had a great journey with mr. Albehaijan, we were able to re define my potentials and draw a career path for me, Im aware now of my strengths and things need to be improved thanks to the deep conversations and analytic tests I took during the journey.

Yakeen Alzaki