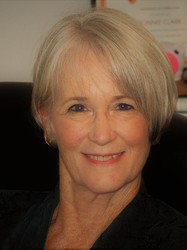 Bonnie Clark Lutz, Florida
Career Coach, Retirement Coach, Life Coach
B.A. Psychology, M.S. Counseling Psychology, Ed.D. Educational Leadership
My ideal client needs help with a life transition, most notably a career transition or a career-to-retirement transition. I inspire action in my clients to promote progress.
About Me
My "why" is, "Inspiring action to promote progress." If you're not moving forward, you're stuck in the past. I work with people who are looking forward so they can move away from the stress and turmoil created by staying at a job that is not meeting their need to feel valued or to contribute to a mission in which they believe. I work with people feeling overwhelmed by the looming decision of what to do with the next 20 to 30 years of their lives when they decide to retire or when the decision to retire is forced upon them. I work with people of all ages who are working through a life transition by inspiring them to take action to promote progress.
Are YOU feeling stressed or overwhelmed?
Are YOU looking to change careers and get out of your current rut?
Are YOU thinking about retiring but worried about losing your personal identity; or, do the financial considerations related to retirement frighten you?
Let me help you navigate the process that will take you to your desired outcome. I will help you to take action toward your goals so you can write a successful conclusion to your current story and move forward with the script for your new story. Together we will celebrate each success along the way.
I've been where you are, and I happily found someone who "inspired me to effective action." With that knowledge, I have the necessary tools to help you to take action toward your goals. Additionally, I have a doctorate in education and master's and bachelor's degrees in psychology. Throughout my career I have been a coach, mentor, adviser, and leader. I have worked with clients of all ages and have made numerous life transitions myself, in both work situations and personal/relational situations. I understand the stress involved in making a transition – even one that is desired. That is why I have dedicated my coaching practice to inspiring my clients to take action which promotes their progress and eases their stress. Let me inspire you!
Reviews
As my career coach, Bonnie has given me resources to help me better articulate the relevance of my skills and experiences, she has coached me about how to market myself, and she has helped me transform my resume and letter of interest so they are applicable for the industry I hope to enter. I already got called for an interview! Bonnie's coaching has already proven to be a wise investment for me,and I am eager to see what more we will accomplish together in the future.

Christina, University Instructor, Tampa, FL