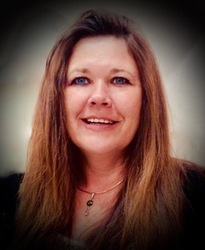 Carol Capper

Pekin, Illinois
Relationship Coach, Life Coach
CPT, CSCC, SNS, ICBCH,M.NLP
I coach those who are going through a divorce or recently divorced who find themselves at a loss of how to move forward being single once again. I help my clients grow as individuals.
About Me
I help manage and support you by bringing a different and more affordable set of skills to the divorce process. I am your advocate and will work with you. My role is to help you focus and gain control of this incredibly tough time. I will assist with all things divorce from deciding whether it's even the right thing to do, to assisting with organizing your paper work, and even to helping you establish better parenting communication.
The level of support is customizable based on your needs and wants while focusing on bringing your best self to the process.
Reviews
At age 52, I felt lost and had no idea what kind of life I would have after my divorce or what I wanted to do. But after just a few months of working with Carol, I feel grounded again and have a life and career plan that feels perfect for me. I am deeply grateful for the opportunity to work with Carol and for being the beneficiary of her tremendous gifts. She always asked thoughtful, perceptive questions and suggested insightful ideas for me to ponder in writing, which always seemed to open doors to new, exciting territory to explore. She listened so well and never made me feel as if she were just following steps in a one-size-fits-all manual. She adapted to where I was at the time of each call; even on days when I felt I hadn't prepared enough, or didn't feel I was in the right mood for a productive session, Carol had the skills to make every session a valuable one. She was absolutely worth the investment, and I will always feel grateful to her for helping me get back on track!

Katrina