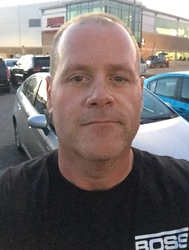 Chris Willan

Mississauga, Ontario
Life Coach, Career Coach, Family Coach
I consider myself a Fulfillment Coach who helps clients find their happiness. People don't always realize that we choose the way we live and a shift in perspective is sometimes all it takes.
About Me
We all have gifts to give to the world and we all deserve a life that is fulfilling and full of purpose. I felt that I needed this training to facilitate helping you step out of the shadows and into your magnificence and claim your life back, the life you always wanted to lead. What is going on in your life and what needs to change? I want to help you to find your best self, your most authentic self, to find your passion and so that your life opens up in front of you to lead you where you know you need to be. It's time to feel the sun on your face and the aliveness and fulfillment you thought had eluded you.
Reviews
Chris doesn't have any reviews yet.