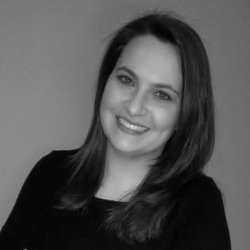 Christina Eisinger

Fairfield, Connecticut
Leadership Coach, Executive Coach
BS, MA, CPC through IPEC, Certfied in: MBTI, Strength Deployment Inventory (SDI), Hogan Leadership Forecast Series, Energy Leadership Index (ELI)
Ever been told you are "too direct" but feel like it's the only way you are able to get your point across? I help my clients find a way to authentically express their ideas with an empathetic touch.
Details

Fairfield, Connecticut 06825
Send Message
Gender: Female
About Me
Chris is an executive coach and organizational psychologist who excels at developing leaders in large, global organizations. For 15+ years, she has specialized in helping leaders build the skills required to flourish in management and executive roles. She specializes in helping leaders at all levels build a style of leadership that is authentic, results oriented and empathetic. Her clients are often people who are told they are "too direct" but feel like their style is the only way they know how to get their point across while also achieving results. They often say "I wish I could figure out a different way but I don't know how" or "I wish I could say it more like so-and-so." They often question if there even is a different way for them, and sometimes are resigned to always have this "flaw."
Chris' approach brings together long-standing leadership best practices, self-awareness exercises and key mindfulness techniques to harness each client's authentic path and style. This strategic combination enables her clients to achieve transformational results that are deeply meaningful. When applied at an organizational level, the results are measurable improvements in employee performance and company culture.
Chris has coached in a wide range of industries, from automotive to pharmaceuticals, and has held internal management positions at CA Technologies and Nestle Waters.
Chris earned her M.A. in Industrial/Organizational Psychology from Hofstra Universtiy and her B.S., in Psychology from Drake University. She holds certifications in several psychometric tools: Myers-Briggs Type Indicator (MBTI), Strength Deployment Inventory (SDI), Hogan Leadership Forecast Series, Energy Leadership Index (ELI).
She currently lives and works in Fairfield, CT with her husband and two young children. Chris is a Long Island native, loves the beach, gardening and traveling.
Reviews
2 reviews (5.0)
"I was struggling to find my stride in my new executive role. I had worked so hard to get the job but quickly felt like I was in over my head. My work, my team, and my personal life were suffering. Chris helped me organize my thoughts. She guided me to create a vision for my work and life. Together, we uncovered what was in my way. Each week focused on key actions that lead to overcoming my obstacles and achieving my vision. It was deeply transformational!"

- Head of Claims, global insurance brand
"Working with Chris was a dream. She was quickly able to identify exactly what our organization needed and executed every step from start to finish. Chris made the process of working together simple and straightforward, and she anticipated our needs at every step. Her way of breaking down complex systems allowed our leadership team to easily implement the strategies she proposed and got us the results we were looking for."

General Manager, Organization Development and Learning, at a leading global automotive brand