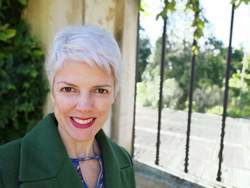 Cristina Correia

Coimbra, Coimbra
Career Coach, Leadership Coach
Psychologist, International Certified Coach Member 7924 - International Coaching Community
I work with high potential professionals that assume or want to assume control in their career progression! I help them raise their corporate voices so they can get proper recognition.
About Me
My mission is I help my clients, particularly women, to raise their corporate voice and get the proper recognition, so they can achieve a higher impact and contribution in their careers and lives.
I help them to accelerate their careers, in a bold(h)er way, by improving awareness, self-confidence and influence.
For career acceleration I work with my own framework BOLDHER - 3 stages x 3 steps process:
1. Foundation
2. The shifts
3. Expansion
***
I also work with professionals when it comes to professional transition. And professional and career transitions are inevitable, but also positive opportunities to align with career path filled with purpose and meaning.
I help them seeking the right path, designing and implementing the right job search strategy.
My career/professional transition coaching is a 3 phases process:
. Activating
. Planning
. Executing
According to clients needs, includes: Networking Strategy, Personal (re)Brand, Resume Development, Linkedin Profile and Activity Optimization, Interview Preparation, Salary Negotiation.
***
About my background: I have a degree in Organizational Psychology (Coimbra University, Portugal) and I am certified in Coaching, by the International Coaching Community. I'm also an executive certified coac by Marshal Golsdmith Stakeholder Centred Coaching. I worked in HR management, HR consulting, recruiting and training.
Some of my beliefs:
I believe happy professionals build happy companies!
Companies and professionals aligned in their values and purposes achieve exceptional results. This is only possible with clarity and self-knowledge.
When we realize our 'why', everything flows more consistently, confidently and assertively.
I believe that every moment is a choice: every day is an opportunity to do better. I believe in constant improvement. The determination and the will to do better, every day, is a choice.
Reviews
Cristina doesn't have any reviews yet.