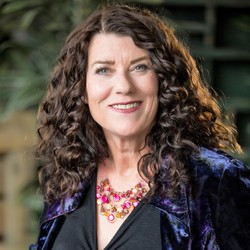 Deb Thompson

Ottawa, Ontario
Life Coach, Executive Coach, Health and Fitness Coach
BA, MA, PhD, Reg.Psychologist, Integral Master Coach
Are you a stressed midlife professional longing for more balance, ease, resilience & happiness? Leverage my education & experience to develop the skills, mindsets & habits you need for real results!
About Me
With COVID-19, the blur between work and home has intensified, and stress and exhaustion are on the rise. If your equilibrium, focus, self-care and productivity are suffering, you are not alone. You might set new intentions, but without support, skill-building, mindset and habit shifting and accountability, it's tough to get real traction.
I know this terrain well, primarily when I was raising 3 children and overworking to support my family. Through being coached in my coach training program, I learned to become motivated by my true values, and develop thought patterns and actions to sustain self-compassion and care, boundaries, priorities, communication, work-life integration and wellness. I am still benefiting from this development 14 years later!
You too can move forward with LASTING results that go far beyond the superficial benefits of generic advice and information, and the temporary outcomes of resolutions.
I'm here for you with the substantive education (PhD in Psychology, 2-year coaching accredited coaching program), credentials (Professional Certified Coach with ICF), and experience (26 years in human development, 12 years in coaching) that you need to make your investment in coaching worthwhile. Note: residents of Ontario with benefits for Reg. Psychologist can have my fees covered for coaching!
Working with me will leverage all four key components of lasting change: (1) your personal values, insights and mindsets; (2) support and guidance from me; (3) taking your work, home and cultural contexts into account; and (4) building new skills and habits with doable customized actions. We loosen the patterns that keep you stuck and develop the new attitudes and abilities you need for a happier and healthier life. With insightful coaching conversations, tailored practices and reflection questions, and email support, resources and accountability between sessions, transformation IS possible!
Please don't hesitate to book your free discovery call!
Reviews
3 reviews (5.0)
I loved working with Deb. Her keen ability to understand me, ask astute questions and set the right homework helped me loosen unhelpful patterns of thinking and habits, and gently build new ones that served me. I felt seen and supported every step of the way!

Margaret Ault
Deb is incredible coach, compassionate, whip smart, practical and fun! Working with her significantly and meaningfully impacted my life...she offered me enough support to feel held and enough challenge to grow and show up in the places and roles important to me.

Susan Doerksen Castro, MBA, CHRL, Integral Master Coach
Deb was a focused, fun and transformative coach! I came in to see her with a specific goal and we worked toward that with care and ease. I loved her attention and follow up was fabulous. Thanks, Deb! I'd recommend her to anyone ready for change....

Susan Young