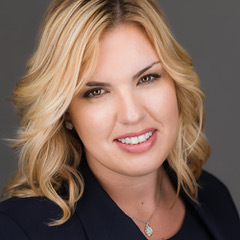 Desiree Perez Carrollton, Texas
Leadership Coach, Business Coach, Team Coach
MS, Agile Coach, PMP, Strategist, ELI-MP, Culture Mastery
Empowering leaders, businesses, and teams to reach their next level of success by strengthening leadership skills, creating winning strategies and building high performing teams
About Me
As a certified professional leadership coach, I am passionate about helping my clients reach their next level of success. After almost two decades of international, multi-cultural corporate experience as a senior leader, I found that it was time to share my experience and knowledge with others, enrich their lives and allow them to become the leaders, businesses, and teams they envision to be. I am highly skilled at guiding others to not only reach their full potential but also in identifying their innate talents and how to leverage them for sustained success. I love what I do!
Since I have not only obtained my coach certification but also obtained a Master of Science in Leadership and Strategy as well as an Agile Mindset and Culture Mastery certification. This knowledge combined with my real-world experience allows me to become a trusted partner for my clients and together we embark on a thought-provoking journey. In working with my clients we achieve a variety of tangible results, i.e. improved interpersonal skills, emotional intelligence, time management skills, developing strategies for success, team performance, and productivity.
My process includes a leadership assessment, which is an attitudinal assessment helping give you a baseline for your current performance and situation. This allows us to develop your tailored roadmap and goals and the strategies on how to achieve them.
With my business clients, I cover a variety of topics such as leadership, strategy and how to build high performing teams that combined will allow the business to grow, flourish and reach the desired recognition in the marketplace.
I have global experience in coaching and training leaders in Fortune 500 companies such as Johnson & Johnson, Linkedin, Facebook, and others.
I am very excited about working with you and help you, your organization and/or team reach the individual next level of success!
Reviews
Desiree doesn't have any reviews yet.